A big thanks to Amanda Feifer, the fermentation educator behind the blog Phickle and book Ferment Your Vegetables, for joining us at the PA State Farm Show. We learned a lot from her about kefir, kombucha, pickling and more. She even shared her recipe for Foolproof Radish and Onion Pickles, which is a great place to start your fermenting journey (see recipe below).
Foolproof Radish and Onion Pickles
Excerpted from Ferment Your Vegetables by Amanda Feifer (Fair Winds Press, October 2015).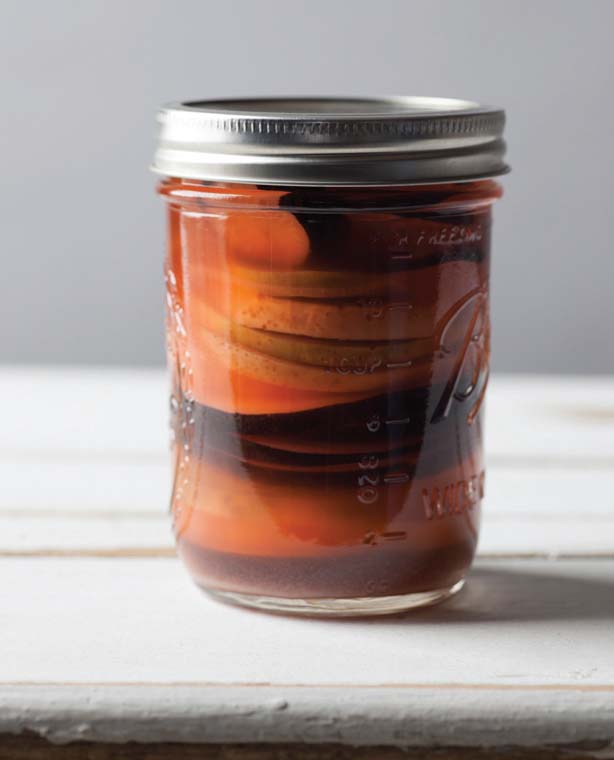 In a pretty foolproof process, radish pickles remain an especially easy first step. I always have a jar of plain radish pickles fermenting at my house, simply because they're so easy to make and taste so good that we tend to eat the whole jar very quickly. These make a great base for gluten-free, lowcarb, paleo, and vegan appetizers, but to be honest, I usually just eat them French style, topped with a bit of cultured butter or entirely without adornment.
Ingredients
1/2 pound (230 g) large radishes, trimmed and unpeeled
1/2 small onion (50 g), peeled and sliced into thin rounds
1 1/2 teaspoons (9 g) kosher salt
1 cup (235 ml) water
Cut any soft or visually unappealing parts out of the radishes, but leave as much as possible intact. Slice into ¼-inch (0.5 cm) thick rounds. Layer radish and onion slices into a wide-mouth pint (450 g) jar. There should be an inch (2.5 cm) of space between the radishes and the rim of the jar once they're all in.
Mix the salt and water until dissolved and pour this brine over the radishes, ensuring that there is a thin layer of brine over the vegetables. You may need to push the radishes down with a clean finger to gauge the fullness of the jar. Using your preferred method, submerge your veggies and cover your jar.
Place your jar on a small plate or bowl and allow to ferment at room temperature for 6 days to 2 weeks.
Once fermented, remove the weight, secure the lid, and place the jar in the fridge. Enjoy chilled.
Yield: 1 pint (450 g)
Are you just getting started on your fermenting journey? Find more recipes and resources here. Check out all our fermentation essentials  here.
Save
Save