Fillmore Container offers a variety of wholesale glass honey jars, bulk packaging supplies, and accessories. Whether your apiary is packaging honey for wholesale, retail, or private label, we have the packaging solutions you need. The role of this charming line of jars isn't limited to holding honey but is a great packaging or decorative choice for any honey or bee-themed product or event. Compatible lids and heat shrink bands can easily be identified under the "Accessories" tab of the individual jar. Here's our lineup of honey jars & packaging supplies.
Classic Honey Jars
Glass Classic Honey Jars feature a wider bottom, which adds to the stability of the jars. These classic jars have a narrower shoulder which allows for honey bubbles to rise to the top. We offer glass honey jars in ½ pound, 1 pound, and 2 pound options.
---
Queenline Honey Jar
Queenline Honey Jars are similar to the classic honey jar and are sometimes mistaken for the other style. Queenline Jars have a wider top and a slightly narrower bottom. We offer ½ pound queenline, 1 pound queenline, and 2 pound queenline jars.
---
Skep (Hive) Jar
These attractive Skep Jars provide you with a perfect way to showcase specialty honey and have become a favorite for favor packaging. Their hive shape makes them an attractive choice for anything from infused sugars to bath salts. They are available in 3 oz and 12 oz sizes. The front and back of the skep jar have a smooth surface which is perfect for labeling.
---
Muth Jar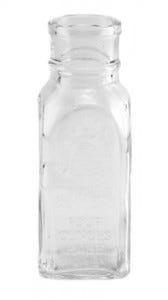 Muth Honey Jars are replicas of the old-fashioned square honey jars used by Charles Muth in the early 1800's. These honey bottles have a honey hive image on the front and make a lovely keepsake bottle when the honey is gone. The Muth Collection is available in 4 oz, 8 oz, and 16 oz options. The muth bottles use a cork top, that is sold separately. Proper corks and heat shrink bands are found in the "Accessories" tab of the individual jars.
---
Glass Honey Bear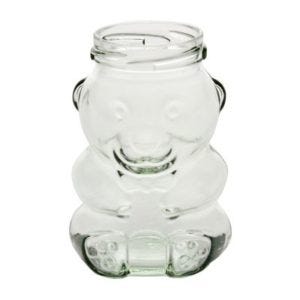 This Glass Honey Bear Jar is an adorable sentimental classic! This jars works with either a twist or lug cap which allows easy access for your honey dipper (or spoon). After the honey is gone from this jar turn it into a cute money bank with one of our coin slot lids!
---
Hex Jars
Our line of hexagon jars offers classy options in 1.5oz, 4oz, 6oz, and 9oz in addition to the 9oz Oval Hex jar. These jars can save on shelf space too because they fit together like a honeycomb!
---
Mayberry Jars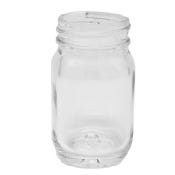 Originally a specialty liquor jar, the 50 ml Mayberry Jar, or 1.7oz miniature mason jar makes a quaint package for honey. These cute mini jars have a rounded square shape with smooth sides
---
Sample Jars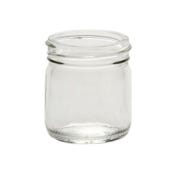 Our 1.25oz sample jars are available in the CT version and the Lug version. These are great for sampler gift sets as well as customizable packaging for corporate events, wedding, and shower favors.
---
Honey Accessories
We also carry a few accessories that are valuable additions to your honey product offerings.
HONEY DIPPER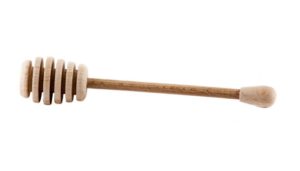 Quality Beech Wood Honey Dippers are sold wholesale, in bulk, or by the piece. Our honey dipper features a small bulb on the handle to aid in handling. Sturdily crafted of quality beechwood, they measure about 6″ in length.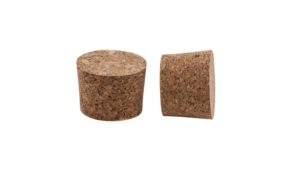 CORK CAPS and CLEAR HEAT SHRINK BANDS for MUTH JARS
Our Natural Tapered Cork Stoppers and Clear Heat Shrink Bands come in a variety of sizes to fit our Muth Jar Collection.  Corks and heat shrink bands are sold separately.
---
HONEY RESOURCES
Follow this link for honey industry resources, honey locator, recipes, and more.
Shop all of our glass jars and bottles here.
Visit our "Honey Honey" board for more inspiration on labeling and customizing your packaging.