Not all glassware manufacturers package their products in the same way. The purpose of the package…whether it's a corrugated case with flaps, or a cardboard tray wrapped in plastic, is to get the jars/bottles from one location to another intact. In this post, we expand on the query of "how will my jars be packaged?" Please note, we are not referring to how we pack orders in cartons for shipping. You can get insight on our shipping practices here.
What is a case?
Typically, a case is a corrugated cardboard box with flaps that can be fully closed. Sometimes the top flaps are taped shut, but in most cases, the tops are NOT taped.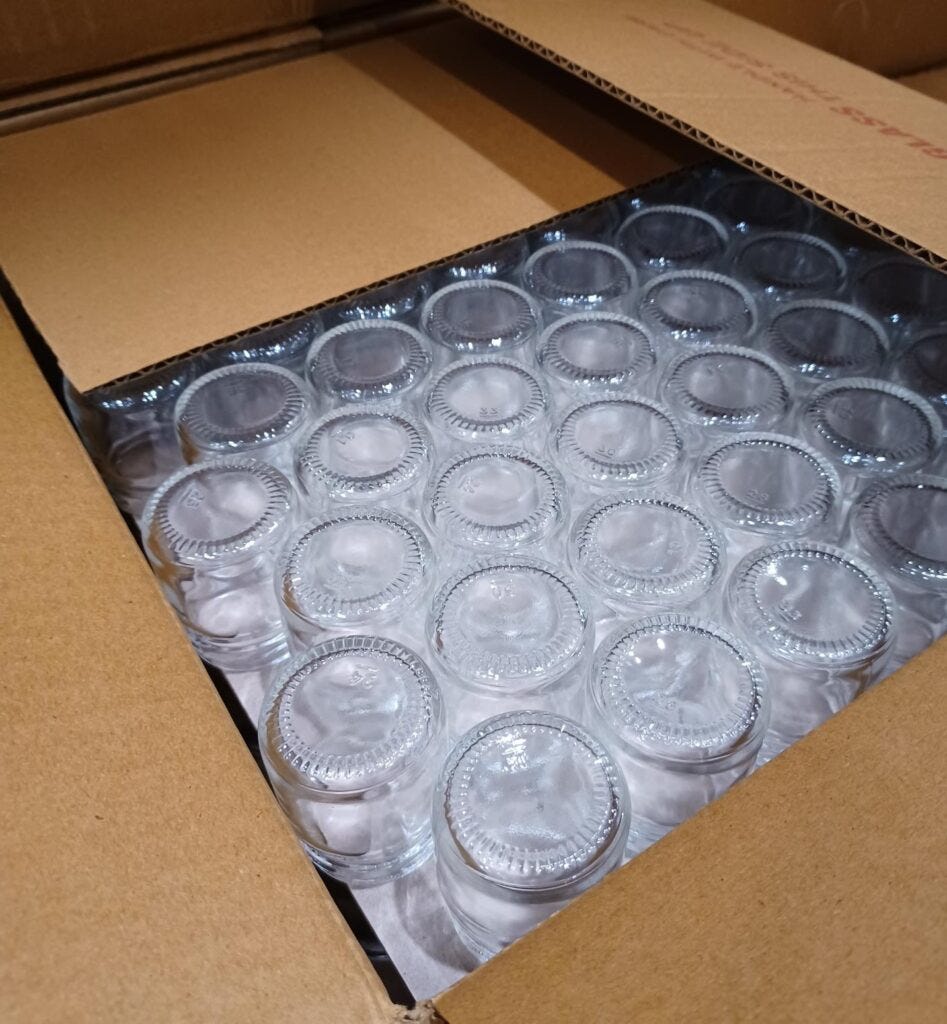 Why aren't all cases taped shut?
The main reason they are not taped is for ease of use in manufacturing lines. In most operations, not having to slice open boxes saves significant time. It also generally results in a cleaner box if you plan to pack finished product back into the box. In the spirit of avoiding additional waste, we don't tape them before shipping. Our experienced packing team arranges cases properly and securely inside our shipping cartons so that they don't fall open during shipping. As you unpack your order, you'll want to open the box from the top and remove boxes with this in mind.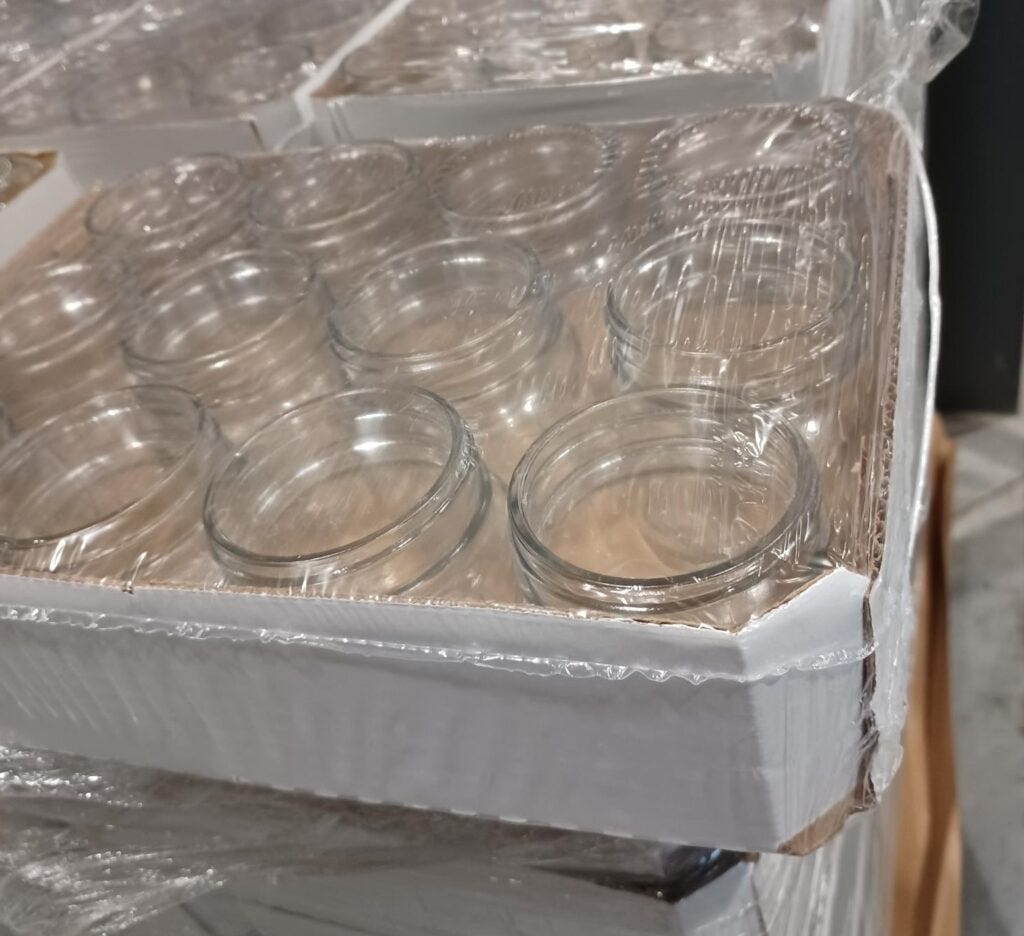 What is a Tray Pack?
A tray pack refers to a "case" of jars packed in a cardboard tray wrapped in plastic. In most instances, the tray covers a portion of the jar, depending on the height of the jars.
Will my case have dividers?
Most cases and tray packs, but not all, have dividers of some sort. Most dividers are pressed cardboard, some are corrugated cardboard, depending on the manufacturer and the specifics of the jar.
Can I re-use my boxes?
Usually, yes! However, we're in the business of supplying jars & bottles, not boxes, and our primary concern is getting those safely to you. We cannot guarantee that boxes are suitable for reuse. Sometimes boxes arrive at our facility damaged during shipping. If the box can still perform its function of protecting the contents as they travel from our location to you, it's considered satisfactory. Since we do not have boxes on hand for every item, we simply secure damaged boxes so that they can fulfill their role of protecting your glass.