We offer the highest quality paper straws available on the market! They are durable, safe, eco-friendly and made in the USA, and ours are the only paper straws made with food grade-approved inks and paper. Available in a vibrant range of colors, sizes and patterns for every occasion and season. But, these aren't just for home use, we can supply large-scale orders for food service customers, special events.
Our Aardvark® straw product line has included fun patterned, and vibrantly colored straws for a number of years. However, we are excited to announce that we've just add an entirely NEW line of Aardvark® straws. We wanted to make it as easy as possible to help everyone make the switch from plastic to paper straws! After an inquiry from a few restaurant customers, who reached out to us in their effort to switch from plastic to paper, we've now added paper wrapped straws, jumbo straws, drink stirs, cocktail straws, jumbo flex straws and more. Currently, these new styles and sizes are available in mainly black and white options in wholesale quantities. Here are the straws we've added.
GIANT STRAWS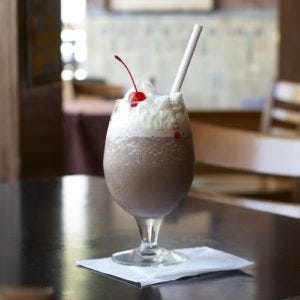 Aardvark Giant straws are slightly larger than the Jumbo straws. This straw is ideal for blended drinks or smoothies. It features an inner diameter of 0.292″ and an outer diameter of 0.318″. These straws are available with or without a wrapper which makes them ideal for restaurants, diners and cafe's. They are also available in two different lengths – 7.75″ or 10″ and in either black or white.