This blog post includes important updates for our customers, specifically about creating a customer account.
Why do I need to create an account?
Our website is designed to offer valuable tools to help returning customer orders to flow smoothly. Logging in to a customer account when ordering gives you the ability to easily access:
order history
reorder easily
proper tracking
build a favorites list
store multiple shipping addresses
easy payment
invoice access for bookkeeping and costing
tax-exemption status
apply coupons
sign up for back in stock notifications
When using a customer account you have access to the features above, and your order history and information will be easily accessible to allow us the ability to assist you if there are any issues regarding your order.
We've found that most ordering errors (wrong lid combination, incorrect quantity, forgetting items, etc.) and credit card processing declines (usually due to an incomplete billing address) happen when a customer isn't logged into their account. Keep your account up-to-date with the correct billing and shipping address, and keep your login information in a safe place in case you need to login on via another device.
How to Use Favorites Feature
We recommend you create and actively utilize the favorites features because it offers a variety of benefits that essentially streamlines future ordering.
Add any item to your favorites and you can add notes or comments to each item to help you identify the product.
Customizing the favorites list, helps you place re-orders quickly. You can save a preferred quantity and choose the placement of items in the list. The favorites reorder feature is actually more flexible than the general reorder feature.
*After you've edited your favorites – Don't forget to click the Update Button to ensure any changes you've made have been saved.
How do I create an account?
Our existing customers should already have an account, but if you don't have one or if you've forgotten your password or login, simply reset your password.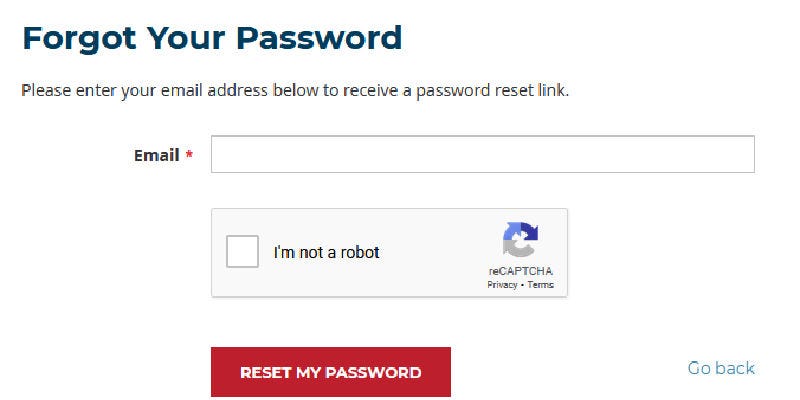 Creating a customer account is easy! We won't fill your inbox with clutter, and we don't share your information.
To get started, and create your customer account just click the button below.