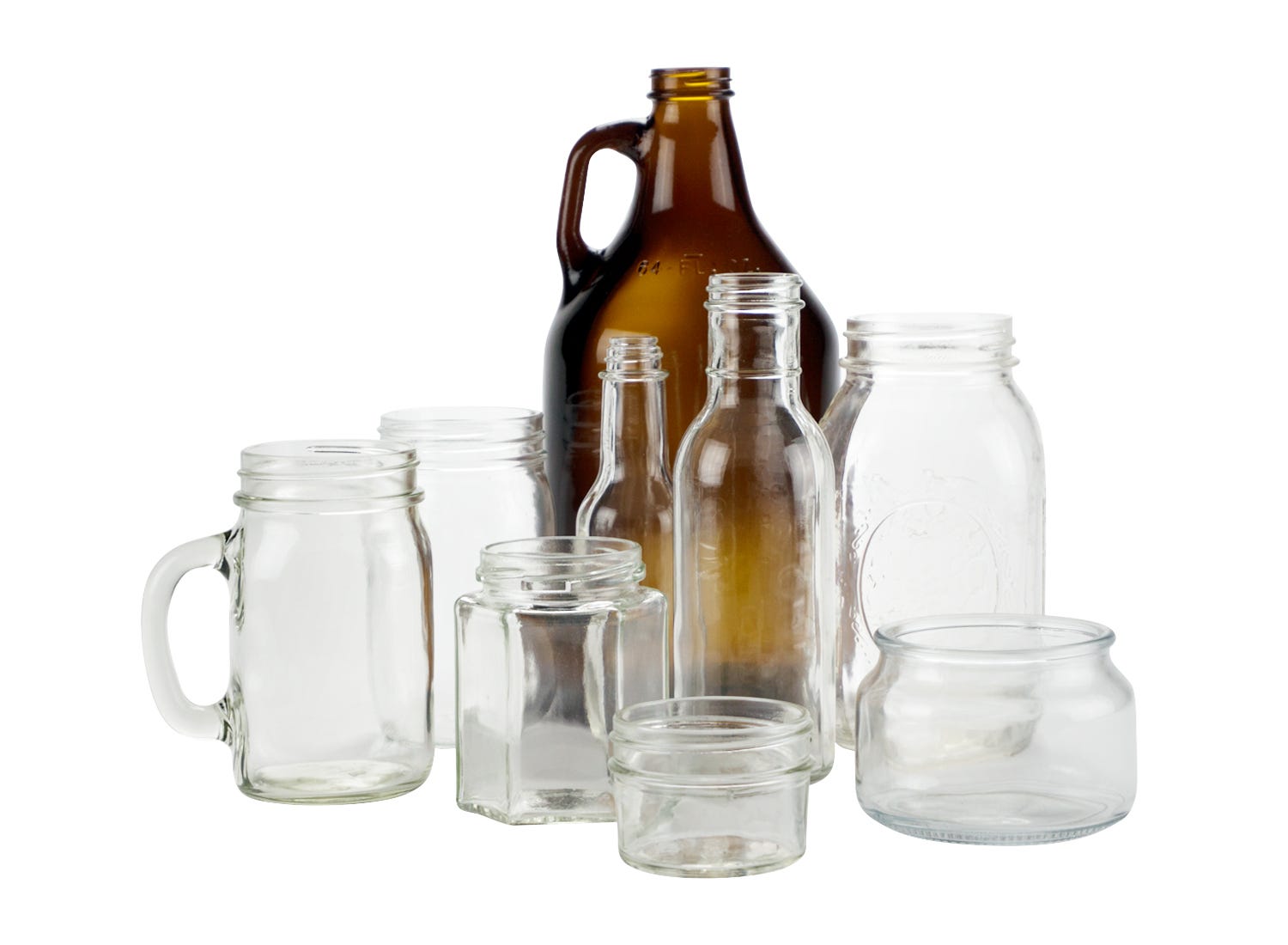 Bottles and Jars - Great Prices, Fast Shipping
Customers consistently choose our glass jars and bottles for their quality. Crafted from 100% recyclable glass, these containers are both non-porous and impermeable, preserving the integrity of your food and beverages. Our extensive selection includes glass jars, mason jars, honey jars, hot sauce bottles, apothecary jars, and syrup bottles. Available in a range of sizes, from 1 oz to one gallon, we have something to meet every need.
We're not just for the big players; we also welcome individual orders from small business owners, home brewers, and DIY enthusiasts. When you choose us, you're not just getting high-quality containers; you're also benefiting from our broad selection, competitive pricing, and timely delivery service. Don't hesitate to explore our diverse line of bottles and jars, and find out why Fillmore Container stands as the ultimate choice for jars and bottles.
Does Fillmore Container offer bulk bottles and jars purchasing?
Fillmore Container is equipped to handle bulk purchases of bottles and jars, providing an ideal solution for those needing large volumes. Whether you're a small or large business or a retailer stocking up, our bulk bottles and jars option gives you the quantity you need at competitive prices. With our quick delivery service, we aim to get your large orders to you as fast as possible. So, if you're looking for bottles and jars bulk, Fillmore Container is the reliable choice that delivers quantity and speed! And if you have any pre-purchase questions, don't hesitate to contact us directly. We're here to support you before and after the sale!
Does Fillmore Container offer wholesale bottles and jars pricing?
Fillmore Container proudly offers wholesale pricing for bottles and jars, catering to businesses that require anywhere from small to large volumes - without order minimums! Our factory-direct rates are crafted to deliver unbeatable value, making us a great choice for your company to purchase any quantity. This approach reduces your per-unit cost and streamlines your inventory management. Our quick turnaround times ensure that your orders are processed efficiently. If you're in the market for of bottles and jars wholesale, Fillmore Container is your go-to supplier for competitive industry prices and outstanding service.
Why is Fillmore Container the best place to buy bottles and jars?
Fillmore Container boasts over two decades as a top supplier in the bottles and jars market, serving individual customers, small businesses, and the food and beverage industry. Buy bottles and jars from us without the pressure of order minimums. Our substantial purchasing power ensures competitive prices for small and large orders. Factory-direct prices are available for those buying by the truckload. Our fast order processing and quick turnaround shipping times set us apart, whether you're purchasing a single item or buying in bulk. With an outstanding 4.9-star rating on over 600 Google reviews, our customers consistently view us as the premier bottles and jars supplier. Shop today and see why so many customers choose Fillmore Container!