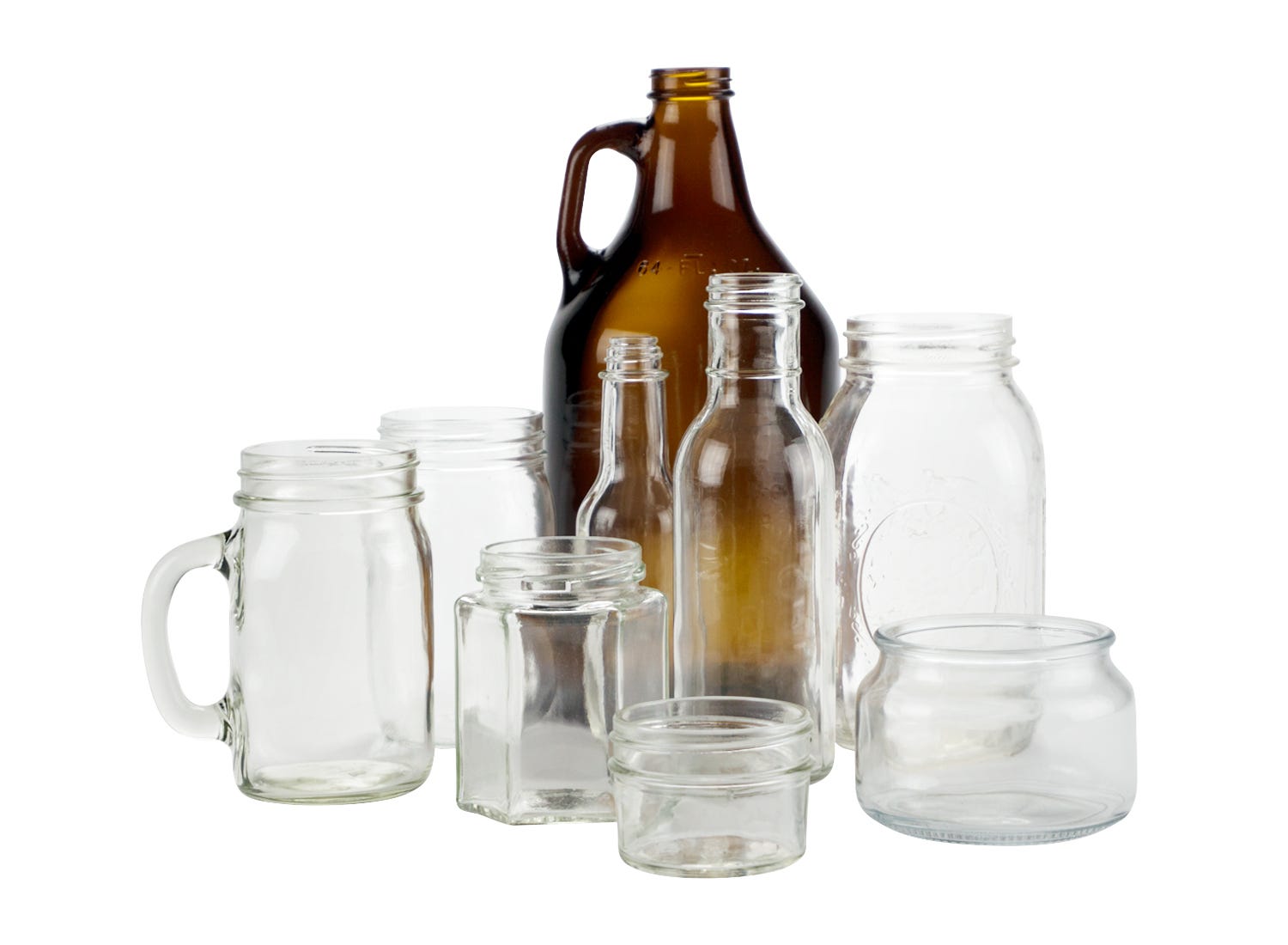 Bulk and Wholesale Bottles and Jars
Our glass jars and bottles are a top choice for customers seeking quality and sustainability. Made from 100% recyclable glass, these containers ensure the freshness of your food and beverages without compromising on environmental responsibility. Our range includes a variety of glass jars, mason jars, honey jars, hot sauce bottles, apothecary jars, and syrup bottles, catering to diverse needs with sizes ranging from 1 oz to one gallon. We cater to everyone, from large-scale businesses to small entrepreneurs, home brewers, and DIY enthusiasts. Choosing us means you get more than just superior glass bottles and jars. You benefit from our extensive selection, competitive prices, and reliable delivery. Explore our varied collection of wholesale bottles and jars today and discover why Fillmore Container is the preferred choice for quality glass jars and bottles.
Does Fillmore Container offer bulk bottles and jars?
Fillmore Container offers an efficient solution for those needing bulk glass bottles and jars. Our service caters to small and large businesses and retailers, ensuring you receive the quantities you require at competitive rates. We specialize in bulk jars and containers, providing a streamlined purchasing process. Our commitment to quick delivery means your large orders arrive promptly, making us a trusted partner for sourcing containers in bulk. Should you have any questions before making a purchase, feel free to reach out to us. We are dedicated to assisting you both before and after your purchase, ensuring a smooth and satisfactory experience.
Does Fillmore Container offer wholesale bottles and jars?
Fillmore Container specializes in wholesale containers, including a versatile range of bottles and jars for businesses of all sizes. We offer these products at factory-direct prices, allowing your company to purchase in any quantity without restricting minimum orders. This flexibility not only provides cost-effective solutions but also simplifies your inventory management. We're committed to delivering your orders swiftly, ensuring that you get the products you need when you need them. Choose Fillmore Container as your reliable source for wholesale bottles and jars, and benefit from our competitive pricing and exceptional service.
Why is Fillmore Container the best place to buy bottles and jars?
Fillmore Container, with over 20 years in the business, is a leading supplier of bottles and jars for diverse customers, including individuals, small businesses, and the food and beverage industry. Our customer-focused approach offers the flexibility to purchase with no minimum order requirements. We leverage our strong market position to provide competitive pricing for small and large orders, with special factory-direct rates for bulk truckload purchases. Our efficient order processing and swift shipping set us apart, ensuring a smooth experience whether ordering a single item or in bulk. Our commitment to quality service is reflected in our impressive 4.9-star rating from over 600 Google reviews, making us a top choice for all containers.