Here's a tasty new twist on bourbon this winter! The Bearcat Bourbon; an elderberry cocktail, is a fresh recipe from Erin's Elderberries and it's got some benefits that your run-of-the-mill bourbon cocktail probably won't have. Snag some of their Elderberry Syrup for gifting with a bottle of favorite bourbon for a housewarming gift this season!
The Bearcat Bourbon Recipe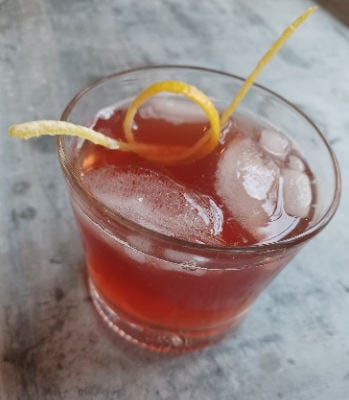 To a shaker full of ice, add
1.5 – 2 oz of your preferred bourbon
1/2 oz of Erin's Elderberries Elderberry Syrup
10 oz of sweetened tea
Shake well, pour, garnish with a lemon.
Tip : If you're brewing your own tea for your Bearcat Bourbon, try using honey as sweetener…it adds a smoother, deeper sweetness than sugar.
---
Cocktail Mixer Syrups
Erin's Elderberries also has Cocktail Mixer Sets.
The set of their 5 crafted syrups is accompanied with cocktail recipes and would be a wonderful addition to your celebratory cocktail or mocktail bar or for gifting.
Catch more inspiration, recipes, tips, special events by following Erin's Elderberries .
Check out our recent post on how to make rimming salts and sugars to add some more fun to your cocktails or mocktails.