Updated – December 2, 2020
This recipe for Cranberry Caramel Spread is a perfect preserve for the holidays. Drizzle it over ice cream, top a cheesecake with it, or add it to a cheese board. The preserve boasts a bright, beautiful color and is great preserve to gift this holiday season! The recipe is from Marisa McClellan, author and blogger of Food in Jars. If caramel sauce is your thing, she has another great recipe for pear vanilla caramel sauce on her blog.
Ingredients
1 pound fresh cranberries
3 cups granulated sugar
Makes 4 half pints
Instructions
Place the cranberries in a small pot and add 2 1/2 cups water. Cover the pot, place over high heat and bring to a boil. Reduce the heat to medium-low and simmer until all the cranberries pop. Remove the pot from the heat and let the cranberries cool.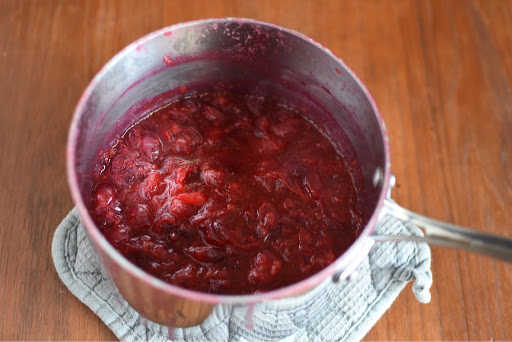 Pour the cranberries and their liquid into the blender and puree until smooth (if the blender struggles, add a bit more water). You should have about four cups of puree.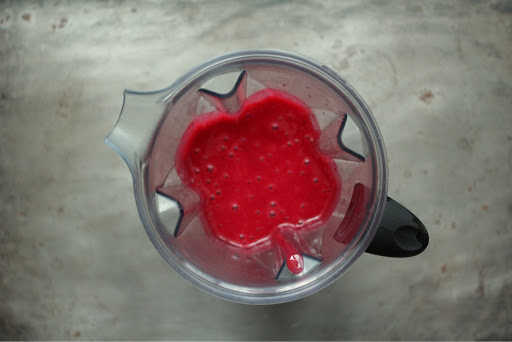 Prepare a boiling water bath canner and four half pint jars.
Combine sugar with 1 1/2 cups water in a sauce pan. Place over medium-high heat and simmer for 15-20 minutes, until the sugar reaches 300°F and darkens to the color of a tarnished copper penny. Do not stir the cooking syrup. Instead hold the handle and gently swirl the pot to move things around.
Once the syrup has reached 300°F, remove the pot from the heat and stir in the cranberry puree. It will bubble and spatter, so take care. Stir puree into the sugar and reduce the heat. Continue stirring and cooking, until the cranberry caramel reaches at least 216°F.
Remove caramel from heat and funnel into prepared jars. Wipe rims, apply lids and rings, and process in a boiling water bath canner for 10 minutes.