It's soup season!
Preserving soup at home is an excellent way to preserve your vegetables, and have a meal ready quickly. As we head into winter, having soup that isn't from a can, or that needs to be thawed out is a real treat! But, it's important to understand that not all soup recipes are safe for canning. Soup is generally a low-acid food, which creates an environment for botulism to grow. The ONLY way to preserve low-acid soups and stocks safely is to pressure can them or freeze them.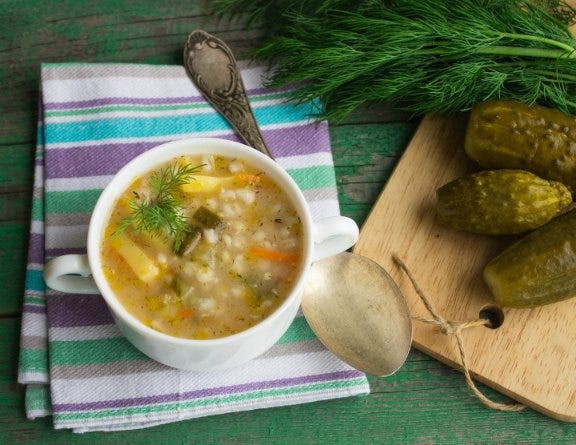 Low-acid foods include meats and vegetables (except for acidified tomatoes and pickled products.) Low-acid foods lack the acidity needed to inhibit the growth of bacteria and spores. Spores are destroyed when processed in a pressure canner where the temperature can reach 240°F or higher, therefore eliminating the concern of botulism. Freezing the soup also eliminates this concern, because the spores can not grow when the product is at or below 0 degrees F.
It is extremely important to follow directions provided by a reliable science-based source like USDA or partners in the Cooperative Extension System. The National Center for Home Food Preservation has provided these guidelines for pressure canning soups. Simply Canning is another great resource with a tutorial on pressure canning soup.
What about Tomato Soup?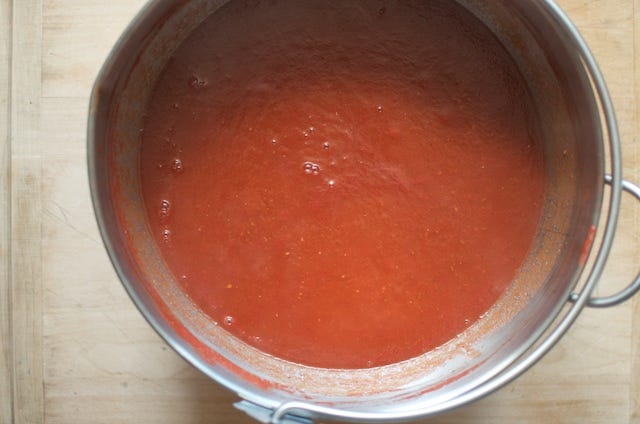 So, what about tomato soup you ask… Well, the reality (until further research changes the recommendations of the National Center for Home Preservation) is that you just might not be able to safely can your favorite "heat & eat" tomato soup. There are a couple of pressure canning tomato soup recipes out there, but you will still have limits on the ingredients and not everyone can or desires to do pressure canning. You can read more about this discussion in our post The Trouble with Tomato Soup. Our suggestion… simply put up some good tomato soup concentrate in your pantry or some roasted tomatoes in your freezer.
Freezing Soups
Soups that tend to freeze well include: Bean soups, vegetable soups, broth-based soups, soups with brown rice or wild rice, pureed soups, beef and chicken soups. If you haven't frozen soups before, we suggest you read our Freezing in Canning Jars post. The post will answer all your questions about which jars and lids are safe for freezing, how much you can safely put in a jar, and the best way to thaw a jar and its contents. Our favorite jars to freeze soup in for the family are probably Ball's 24 ounce wide mouth. If we are freezing for portable lunches, or just for two – we suggest Ball's 16 ounce wide mouth jars. Both come with a distinct fill line, too help keep your food and jars safe from breakage. Remember to date and label all your containers of soup. Soups tend to all look the same once frozen, so you'll be glad you did!
Recipes
Here's a round-up of soup and stock recipes.
Chicken Enchilada Soup for freezing
Potato Leek Soup for freezing (note: omit the cream before freezing)
Kale and Apple Soup for freezing
Tomato Soup Concentrate for water bath canning
Vegetable Stock for pressure canning
Homemade Chicken Soup or Chicken Broth for pressure canning
Rosemary White Bean Soup Starter for pressure canning
Beef Stew Recipe for pressure canning
Ham Stock for pressure canning
Turkey Stock for pressure canning
Save
Save
Save
Save
Save
Save
Save
Save
Save
Save
Save
Save
Save
Save
Save