Autumn has arrived and we find ourselves eating an abundance of fresh, crisp apples freshly picked from our local orchard. If you brought home a few too many bushels of apples from your orchard, you might need to put a few up for later.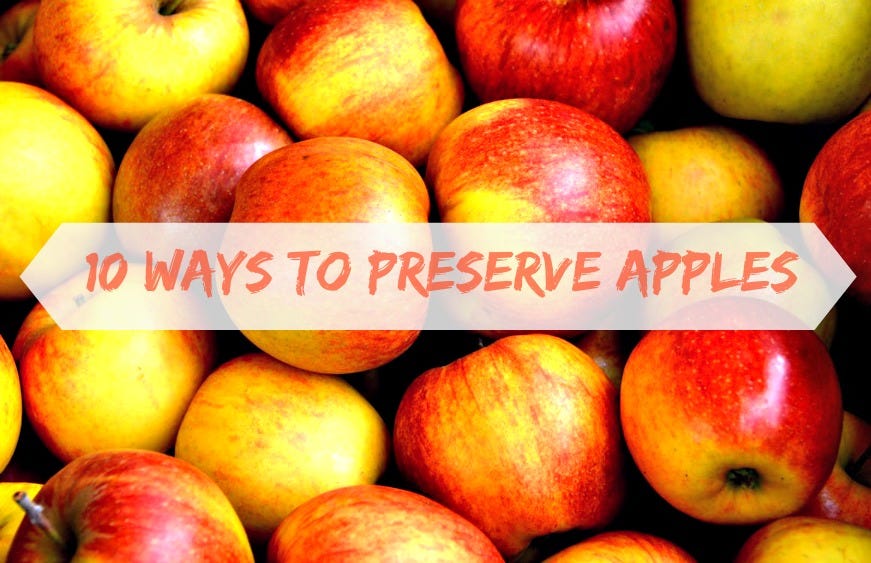 Penn State Extension has a great article about the variety of methods you can use to preserve apples. You'll learn the characteristics of apple varieties and which types are best for freezing, canning, pressure canning, as well as a number of basic apple preserving recipes. When canning apples it's suggested to use apple varieties that are crisp and firm and will retain their shape and texture – see chart below. Preserving Apples – Penn State Extension
APPLE VARIETY CHART
10 Ways to Preserve Apples
We rounded up some of our favorite ways to preserve apples, plus a recipe for Canned Apple Slices from Mrs. Wages.
Canned Apple Slices
To can apple slices, core and peel (if desired) apples and place in a large container. Combine 5 cups of water, 2 cups of sugar and the package of Mrs. Wages® Spiced Apple Mix in a large saucepan. Stir well with a whisk to dissolve sugar. Bring to a boil and remove from heat.
Pack apples tightly into hot jars leaving 1/2-inch headspace. Pour hot syrup over apples leaving 1/2-inch headspace. Remove any air bubbles, wipe rims, add lids and rings and process in a boiling water bath – pints for 15 minutes and quarts for 20 minutes.
Save
Save
Save
Save
Save
Save
Save
Save
Save
Save
Save
Save
Save
Save
Save
Save
Save
Save
Save
Save
Save
Save
Save