Fruit Shrub Spritzers have become favorite refreshments on these hot summer days. Simply pour a little shrub over a glass of ice and fill with seltzer and you've got a sparkly delicious drink. We've enjoyed trying out some new flavor combinations too, as we compete with the birds for our Black Raspberry harvest each day, and as our herb patch explodes with such aromatic goodness!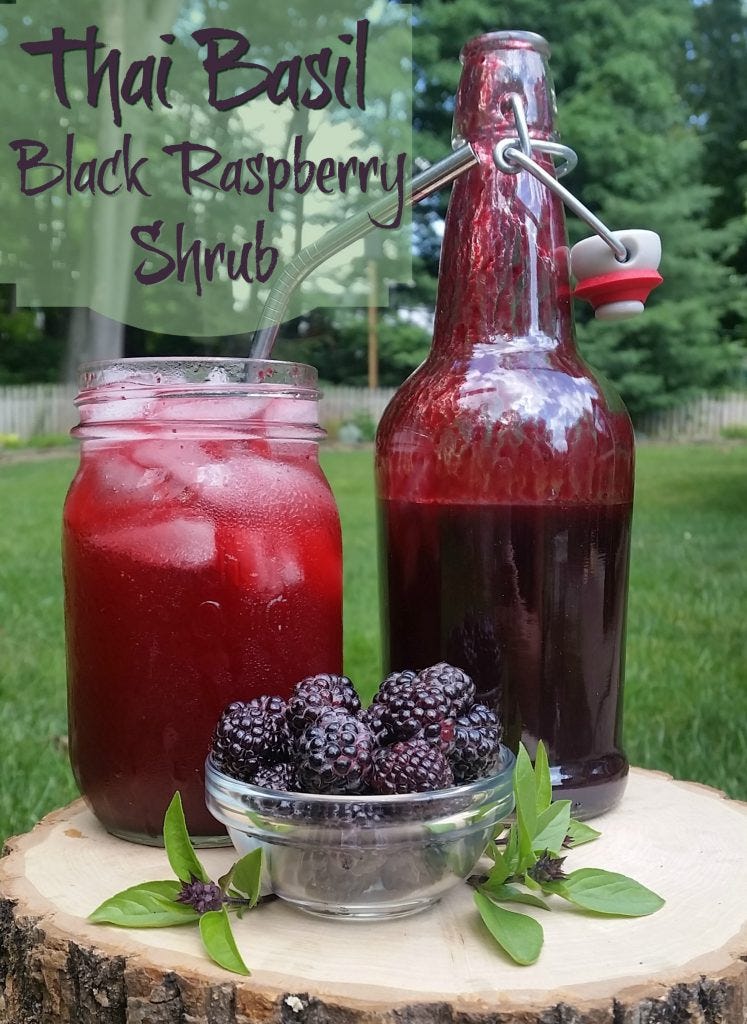 This week, we added a few sprigs of Thai Basil to our Blackberries during the cooking and the result was quite pleasing. We used the hot process recipe, but cut back on the sugar so that the fruity and savory flavors could share the spotlight. Since these recipes are meant to be refrigerated and the vinegar does the bulk of the preserving work, you have some flexibility with the sugar.
This is as easy method for getting the most out of small amounts of fruit. You can find more Shrub recipes and a Cold Process (no cooking method) here.
What flavor combinations will you be trying out this summer?