It seems fitting, as we're leaving that holiday eating and last year's baggage behind us and begin to focus on the little ways to make this year better! I was surprised at the number of people who've told me that they don't make jam (or allow themselves to enjoy jam) anymore because of the amount of sugar most recipes contained. While many traditional recipes have called for almost as much sugar as fruit, the world of jam making and preserving has changed quite a bit!
With products like Pomona's Pectin (which don't require sugar for the set), one can significantly cut back on the sugar, or substitute it all together with alternative sweeteners. Preserving with Pomona's Pectin will help you on your journey to reduce or to substitute the sugar content.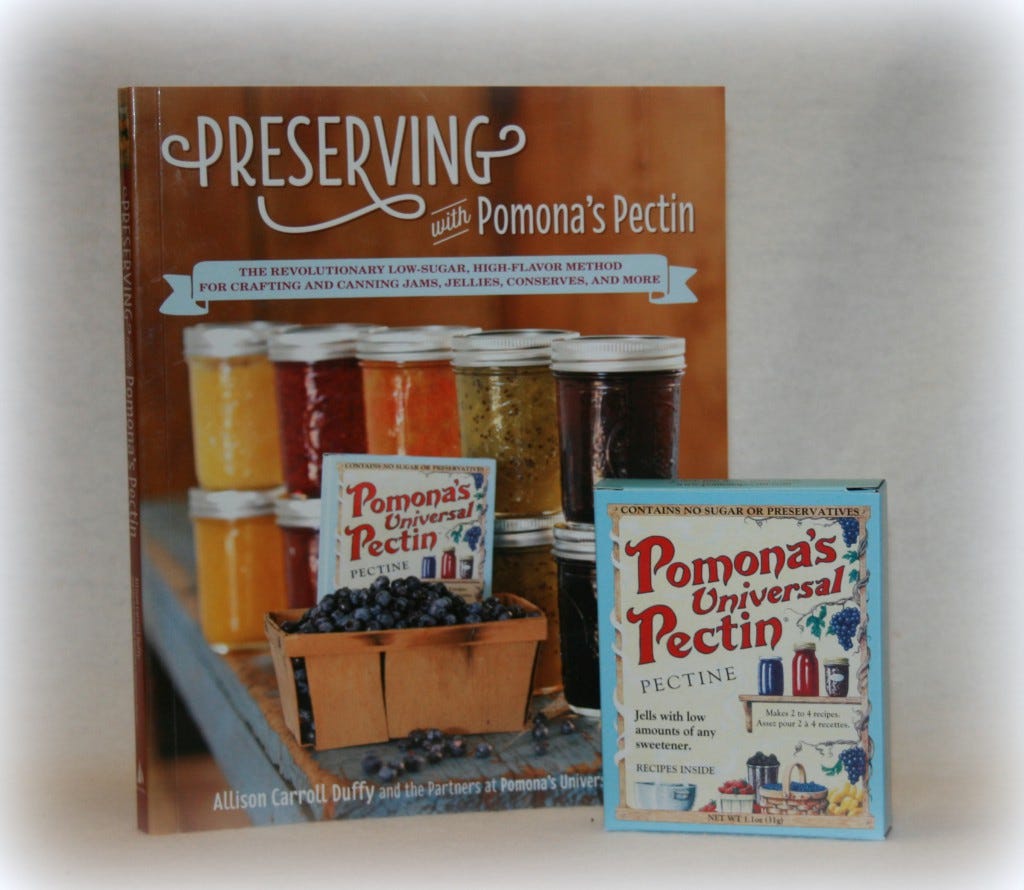 Marisa McClellan's Naturally Sweet Food in Jars is filled with preserving recipes that do allow you to use sweetening agents like maple syrup, honey, apple juice, agave and more!
At one of Marisa's classes here at Fillmore Container, she made her Pear Vanilla Jam with Honey and discussed some tips on preserving without processed sugar. You can find more of our favorite Low Sugar Jam recipes that Marisa McClellan shares on her blog Food in Jars.
If you're fortunate enough to enjoy some apples from some local orchards, this Low Sugar Apple Ginger Butter will make your home smell marvelous on these cold & damp days we've been having!
You'll find many recipes sans sugar or with reduced sugar on our Pinterest board.
It's worth recognizing that sugar does have another role in the preserving of jams & jellies. The higher levels of sugar helps to keep water activity lower – which helps to keep the product more stable. It can also help maintain brightness of color a bit longer on the shelf. Once low sugar preserves are opened, they can often have a shorter refrigerated life, so canning in small jars and being careful not to contaminate the contents becomes quite helpful.
Save
Save
Save