Continuing our Homemade Christmas theme, we're sharing a delicious trio with the amazing teachers in our lives! A jar of Hot Cocoa Mix, a jar of Homemade Marshmallows, and a little jar of crushed Peppermint Candy Cane.
This creamy dreamy Hot Cocoa just may be what snowy days are may for! This year, I learned that my kids are more persnickety about their hot cocoa than I ever realized. So, when we tested out this recipe from Alton Brown and they loved it, I knew it was the one! Since we had quite a few folks on our list, the recipe that we're sharing here is for a bulk or gifting volume. It will fill  8 – 9  of the 26 oz Square Mason Jars.  You can find the original recipe here if you'd like to make a smaller batch.
Hot Cocoa Mix
10 Cups Powdered Sugar
5 Cups Dutch Process Cocoa
12 1/2 Cups Powdered Milk
5 tsp Salt
10 tsp Cornstarch
5  –  6 Pinches of Cayenne Pepper (optional!) I didn't use this for our batch since I didn't know if everyone would appreciate it.
In a very large bowl, mix all ingredients together. Package or store in air-tight containers.
To enjoy your Hot Cocoa: Mix 5 T with 8 – 10 ounces of hot water, stir well, top with a fluffy marshmallow, a dollop of whipped cream or some peppermint crumbles.
We've made free printables with the hot cocoa instructions for you to attach to your gifting jars.
Our jars of Hot Cocoa Mix were accompanied by these Homemade Airy Marshmallows. After a marshmallow disaster years ago, I'd kind of given up on them. But after seeing how easy Ina Garten made it look in her video, I decided to give it another try. Happily, there was only delight in the resulting billowy mounds of sweetness, which proved quite tempting to my helpers. It was difficult to ensure that we had enough to fill all of the pint gift jars!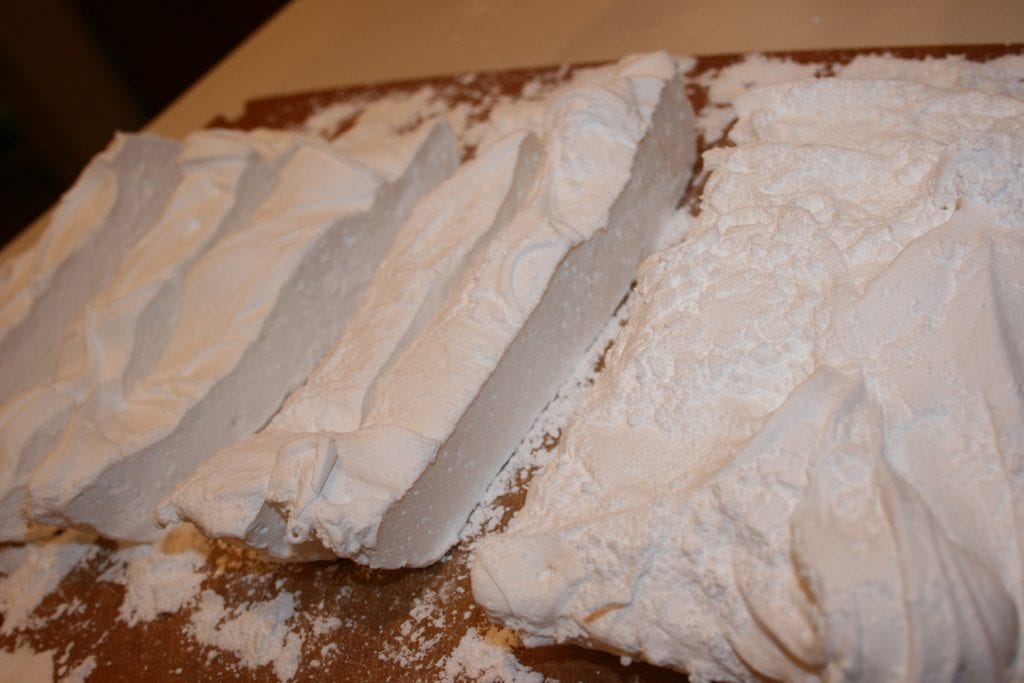 A couple of tips once you flip that marshmallow mound into your powder sugar covered cutting surface:
On slicing, we found that a large chef knife used in a downward motion worked best.
Keep plenty of powdered sugar on your cutting surface and as you slice the initial long strips, roll the raw edges in the sugar to keep them from sticking to….well anything else they'd touch.
Toss cubes into a bowl with more powdered sugar to ensure that all sides are powdered.
Gently toss into a large sieve and tap off the excess powdered sugar back into the bowl before storing.
We topped off our hot cocoa kits with little jam jars filled with crushed candy canes, topped with our festive red lids.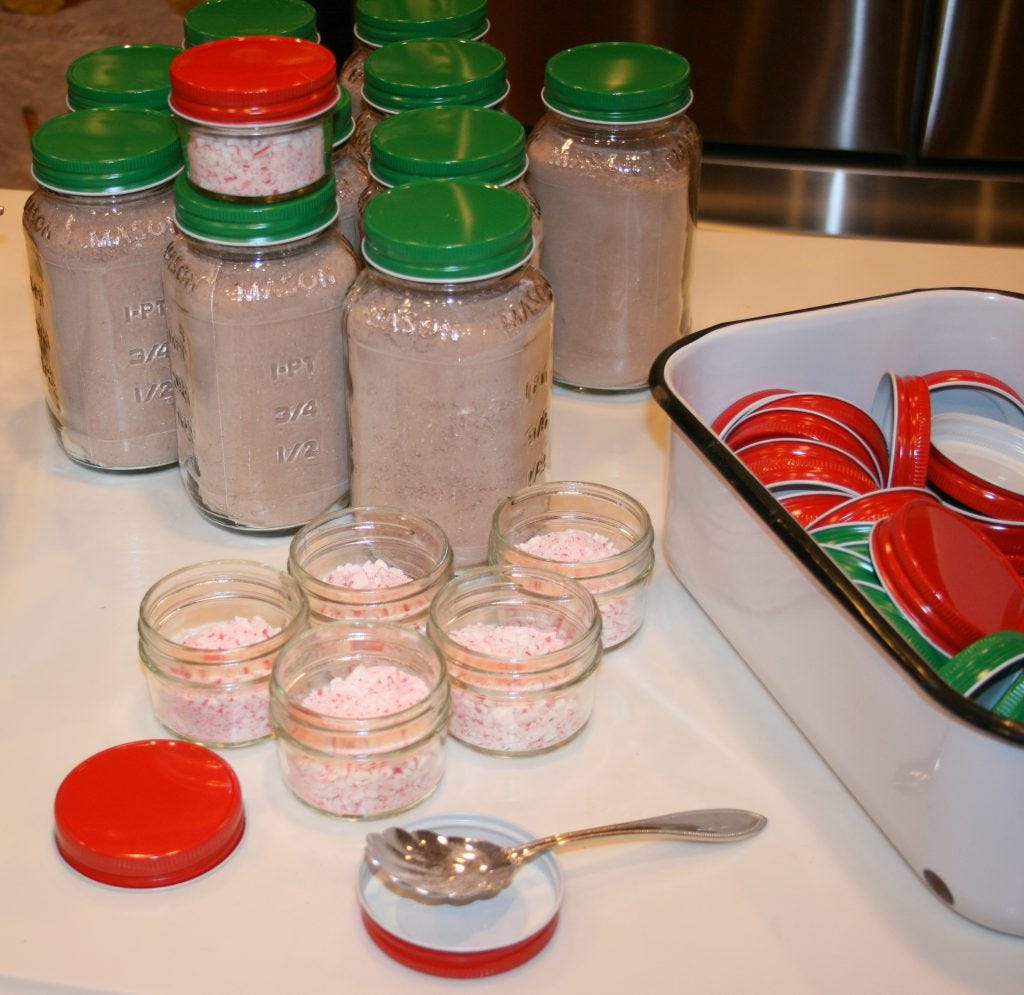 Are you doing some homemade Christmas or Holiday Gifts this year? We'd love to see what you're making & gifting, so please share with us!
Save
Save