A few Christmas seasons ago, a friend of ours got the bright idea of selling this amazing Pancake & Waffle Mix as a fundraiser. She packaged it in our lovely Cracker Jars (for larger families) in addition to wide-mouth Pint and quart jars. They made great gifts for teachers and coworkers that year! We even added a bottle of our own Vanilla Extract and some Maple Syrup to sweeten the deal!
Although I did need to run to the market to gather a few items (I usually don't stock dry milk in my pantry), I was able to have this ready to gift in a flash! If you have a good bulk store in your area, this is one of those projects that will make this even more economical. I was thrilled to be able to do a one-stop-shopping at our local Kauffman's Fruit Farm.
Perfect Pancake & Waffle Mix
6 C Flour
2 C Whole Wheat Flour
2C Buttermilk/Dry Milk Powder
1/2 C Sugar
3T Baking Powder
1 1/2 T Baking Soda
2 tsp Salt
Which all ingredients together in a large bowl and store in an airtight container.
We've included free printables that include the recipes for Pancakes, for Waffles, and for the dry ingredients – the part that you would mix together and then jar up – some for giving and some for your pantry!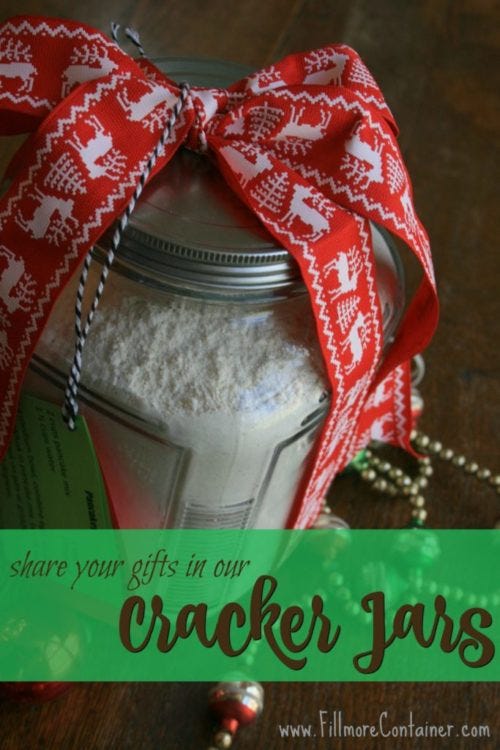 Do you have a favorite mix that you'd love to gift this Christmas? If you do, we'd love to hear about it!
Save