It's beginning to look a lot like Christmas! We've seen some pretty creative uses of our jars throughout the years, but these holiday themed ideas are some of our favorites this season!
This Hot Chocolate and Coffee Bar is a great way to welcome guests over the holidays! Our Queenline jars or our Cracker jars will work beautifully. We'd even suggest adding mugs to this beverage station. Thanks, to Yesterday on Tuesday for the fantastic use of our jars!
If you want to make your own cocoa mix and gift it with some homemade marshmallows and custom labels, we've got a post about.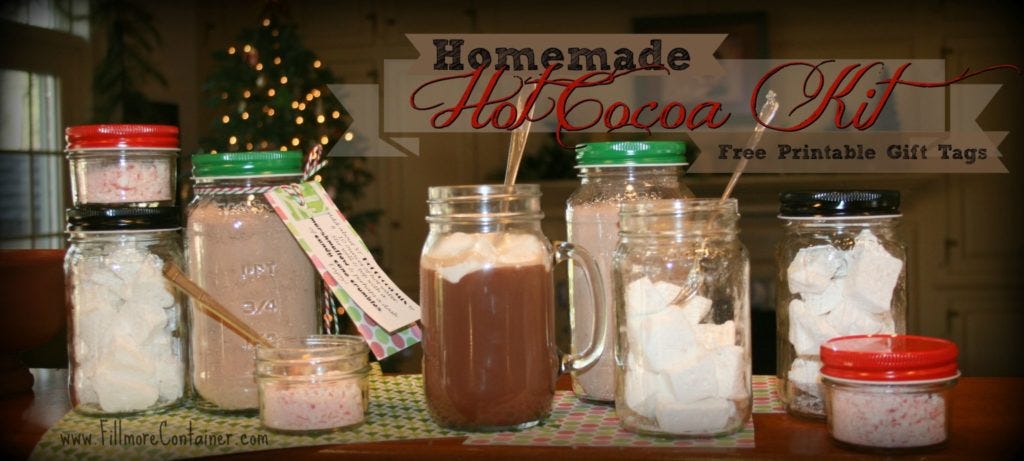 Make a jar of Cookie Butter Reindeer Noses that are so cute and tasty, that your guests will be asking for the recipe, which you'll find on Heavenly Cake Pops. If you've made cake balls before you know they can be time intensive, but not if you use an Easy HCP Roller. Use this handy tool and making cake pops will be a snap!
Give the gift of breakfast with the Perfect Pancake & Waffle Mix. Package it in our lovely Cracker Jars (for larger families) or our  wide mouth pint and quart jars. They will make great gifts for teachers and coworkers! We even added a bottle of our own Vanilla Extract and some Maple Syrup to sweeten the deal!
If you are still decorating your home for the holidays, these Christmas Snow Globes are super easy and quite elegant with our Heritage Hill jars. We've even used our Cracker jars and our Montana jars as a snow globes too!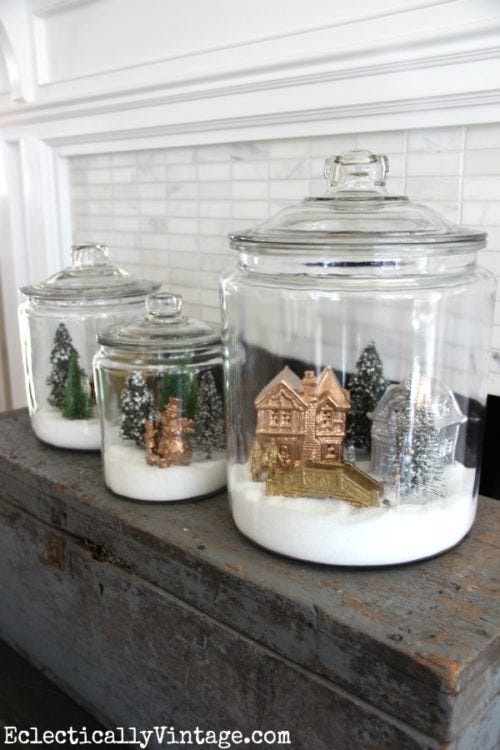 Still need a gift idea for someone on your list? We can't resist sharing this fun idea from Yesterday on Tuesday. This wine lovers gift in a jar is sure to be perfect for someone on your list.
Is there a Star War fanatic in your house? This gift idea from Yesterday on Tuesday is great for anytime of the year! Check out the full blog post which includes free Star Wars labels & tags for printing.
Save
Save
Save