Most of the cookbooks we've chosen to carry are quite heavy on the practice of preserving foods – which makes sense to us because most of our other products support those habits. However, as a busy mom of 3, a farm girl at heart and wannabe homesteader, I fell in love with Aimee's book as soon as I opened it up! (Psst…we are giving a copy away at the end of this post.)
Although Brown Eggs & Jam Jars is packed with beauty, it was really her take on the simple lessons and valuable skills that families can experience together as they embrace a variety of homesteading practices that made this book a must for our library.
What this book is not:
What this book is:
Full of delicious family recipes for great seasonable eating;

An inspirational toolbox of tips for those with kids- on engaging children onto the world of real food; from the growing, to the table or preserving.
Our family made Aimee's Cinnamon Apple Sauce and we loved it!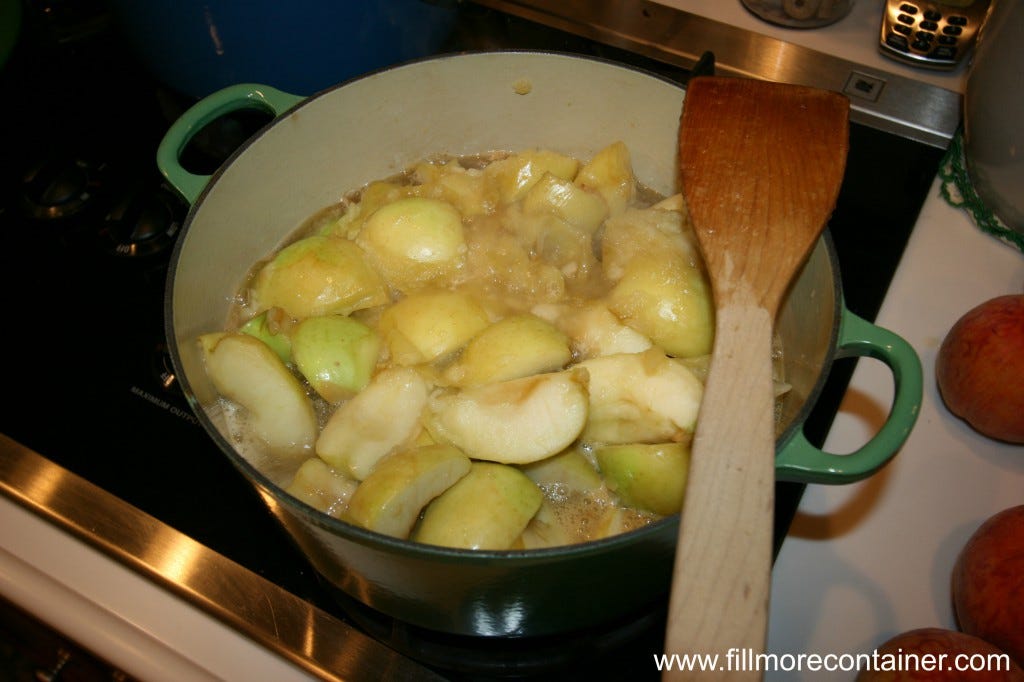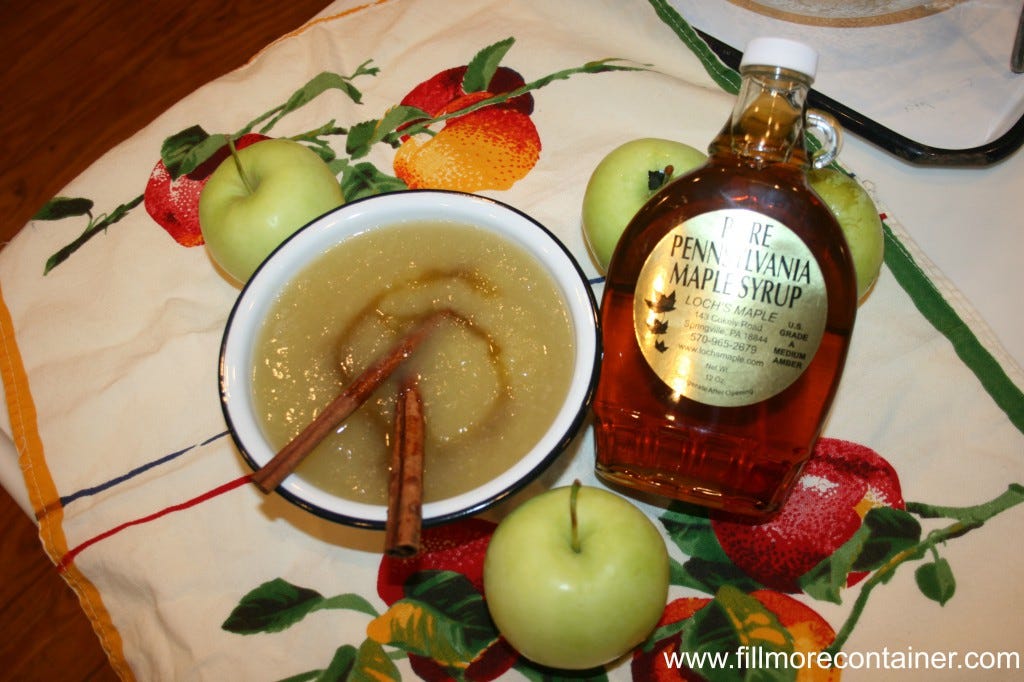 We canned some of the applesauce for the pantry in our Orchard Road regular mouth pint jars.

We always make sure that we freeze a bunch in small jars for the kids to pack in their lunches. They using them instead of ice packs, and by
the time lunch rolls around, it's at that slushy stage that's just perfect!
We use the 4oz Canning Jars (for smaller appetites) and the 8oz Widemouth Canning Jars (for the larger appetites) because they're tapered – safe for freezing. This is where I get to re-use those single-piece canning lids I've squirreled away. (I do check them for aromas that may be lingering from the lid's previous life – garlic & applesauce don't play well together. Usually, these hit the recycle bin right away, but sometimes I miss one.)
For other great recipes and reflections on homesteading, you can visit Aimee's blog Simple Bites. Better Homes and Gardens featured her in a lovely piece in their Fresh Gatherings segment called the Pickling Picnic…just another way of bringing the social aspect into preserving. What a great excuse to gather with friends!
Save