Wedding season is just around the corner and we've been filling quite a few orders for brides (and grooms).
Many of our brides are looking for drinkware alternatives. Our Mason jar handled mugs top the list along with their fancy counterparts – pretty paper straws (we have a selection of more than 20 colors), jar toppers (see some of our selection below) and drink dispensers. This is a great way to save on rental costs for drinkware, especially since guests can take it home, so the mugs can also be your wedding favor. Consider getting them engraved here.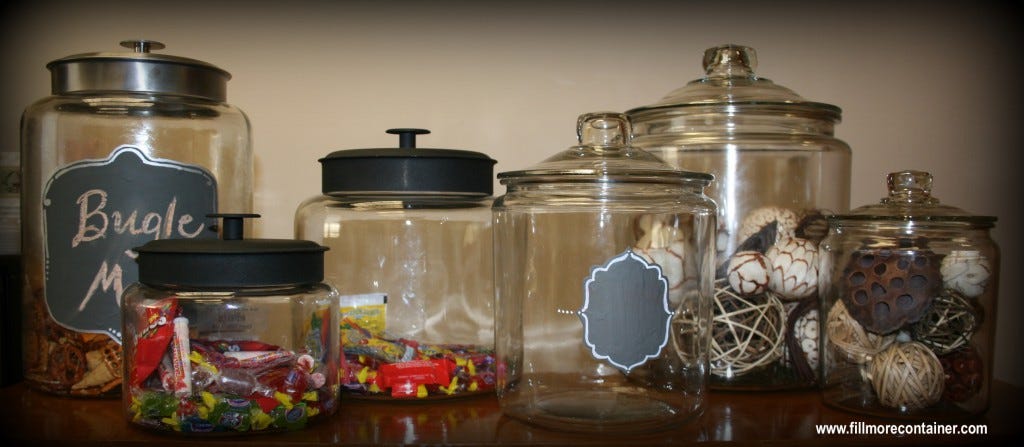 Candy buffets have been pretty popular over the last few wedding seasons, so our Heritage Hill, Cracker, and Montana jar collections have been in high demand. We can even teach you how to make your own chalkboard labels here. Of course, using Mason jars for centerpieces and other accents throughout your wedding décor is always beautiful. If your wedding colors reflect purple or green hues, you'll definitely want to incorporate Ball's Heritage Collection jars.
If you are planning on crafting your own DIY wedding favor such as homemade jam, apple butter, spice rubs, vanilla extract, or make candles. We have a variety of jars, wax, wicks, and fragrance oils to help you make this project a snap. These itty bitty jars have been a favorite for many brides.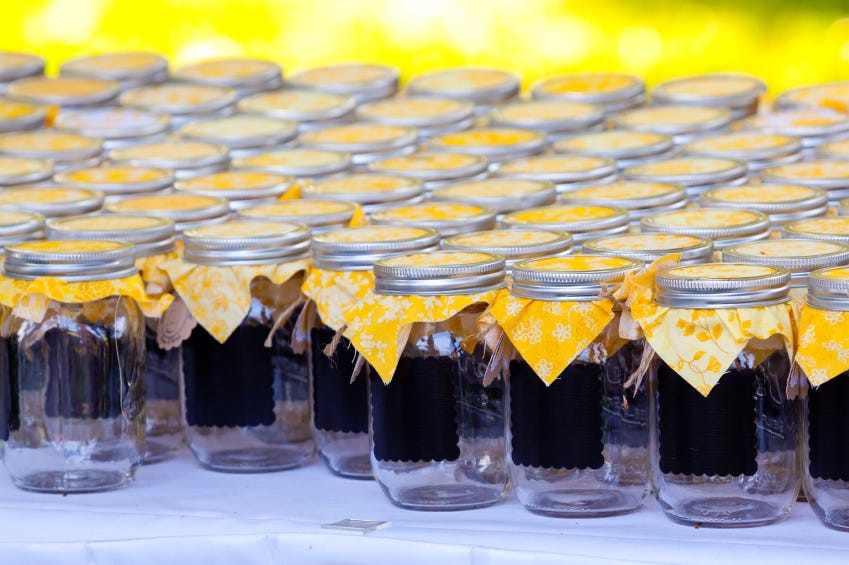 If you aren't the do-it-yourself kind of gal, we have some pretty cool customers that can create some awesome favors.
Infused Spreads is a great source for natural spreads and preserves with some unique flavor combinations.
Aunt Haybee's has edible favors including honey, preserves, and artisan cocoa.
The Outer Banks Candle Company has handcrafted candles that are perfect for favors, gift baskets, welcome bags, and table settings.
Sunchowder's Emporia has seasonal jam flavors and will customize labels and packaging for your shower or wedding based on your colors and theme.
If you're planning a wedding, head over to our new storefront on The Knot for some inspiration, or check out our Pinterest boards.

We'd love to see photos of your favorite way to incorporate Mason jars and other glass containers in weddings and other events. Share your ideas with us here or on social media.