Throughout the year, and especially during the holiday season, it seems there is always a potluck, a get-together, or an office party that you need to prepare a dish or treat for. Or, maybe you need to help out a friend who just had a baby, or there's an impromptu neighborly get-together after a day of shoveling and sledding. Whatever the occasion might be, we've put together a list of a few of our favorite things to share with a crowd.
We like to use some of our big jars for times like these. So, we always try to have a few on hand! The gallon and half-gallon jars are so useful. When possible, we'd recommend the CT style (as opposed to the lug) because it allows you to screw on the lid more tightly.
Good Food to Share
Big Red Kitchen has a recipe for cookies and cream popcorn, which will be gone before you get a chance to sneak a handful for yourself.
This recipe for Rosemary Maple-Glazed Nuts from Food in Jars has the perfect balance of sweet and salty.
Everyone loves pie, and if you've already whipped up some apple pie filling, all you need to do is add a pie crust.
If you have a jar of Pepperelly on hand, pull this appetizer together with just two other items – cream cheese and crackers.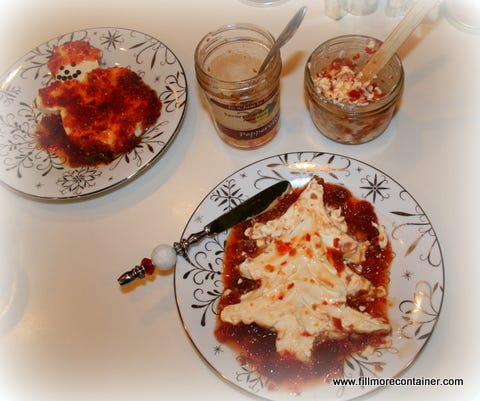 These mini coffee cakes are the kind of thanks your neighborhood shovelers will need after a snow storm.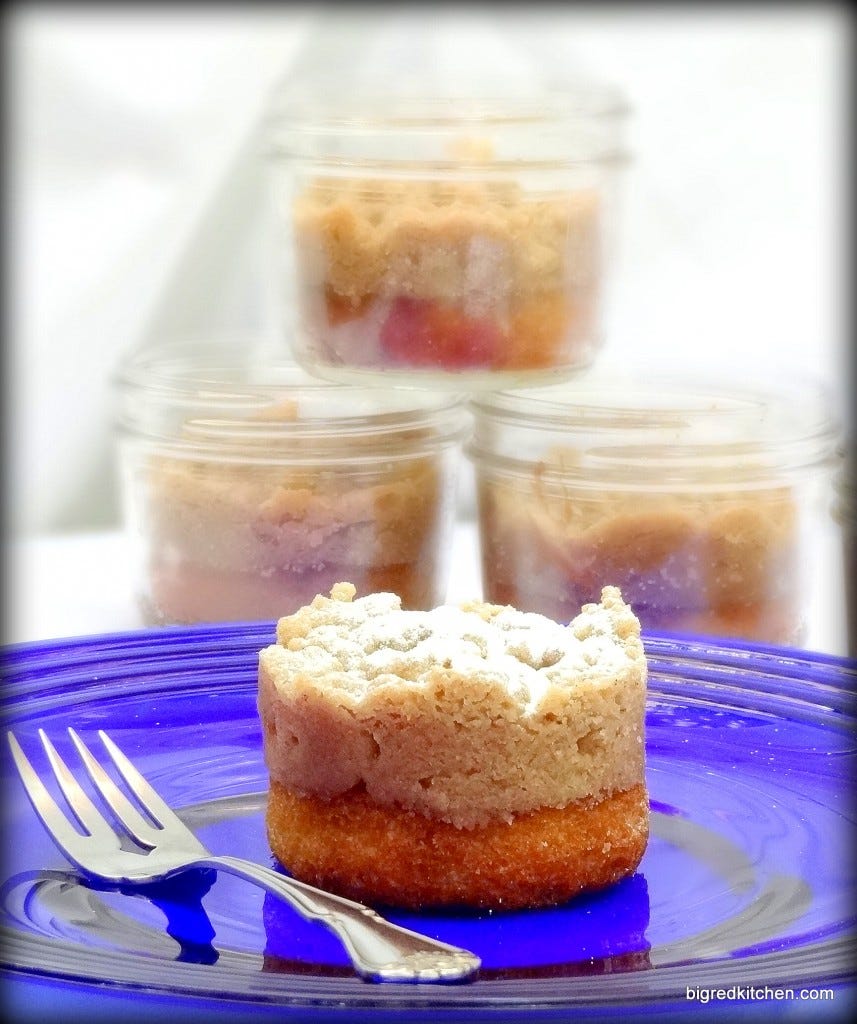 This delicious and colorful copper penny salad is great for that potluck dinner.
If you know some new parents, stock their fridge with a few jars of raspberry white chocolate mousse. It is the perfect snack for those midnight feedings.
Homemade granola mixed with a little yogurt, or eaten straight out of the jar is a classic wholesome snack. Here is a great recipe for pistachio coconut olive oil granola.
When your friends host a crowd of kids for a busy day of sledding and snow ball fights, this crockpot chicken will save the day.
If you know a co-worker who needs an extra hand, bring them lunch in a Mason jar. Or treat your child's teacher to a night off from cooking and send them home with a Mason jar meal.
We have a lot of ideas for Mason Jar Meals on Pinterest.
What's your favorite dish to share?