It's been exciting to see the growth of the reCAP Mason Jars; a PA company manufacturing useful accessories that give new life to your old or new mason jars. We've been carrying these neat mason jar toppers since they first came out and have been using them a lot! Have you seen the great savings when you by multiples?
I've found that I never quite have enough of them because they're so helpful! They've found their place on my jars, transforming them into dispensers of all things…marshmallows, pasta, soup bases, spice blends, dried beans, barley, liquid concent
rates…and the list goes on.

The Wide Mouth reCAP pairs really well with our "Venti Mason Jar" a 24oz Widemouth jar with no shoulders. These jars are easy to fill, and easy to empty. It's a very popular jar among mason jar fans, but sometimes hard to come by. You can order them here.
ReCAP's are so useful! Just check out these great ideas, and pin your favorites!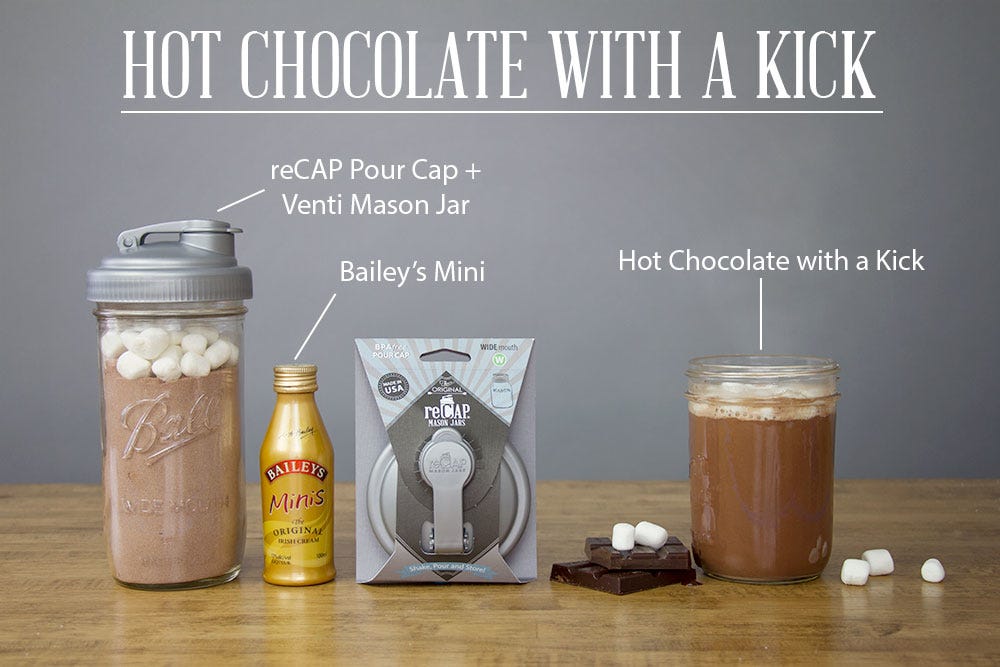 Save
Save
Save