Every year we put together some of our favorite things in hopes that you'll find something perfect for someone on your list, or maybe something to add to your own wish list! We've expanded our list this year, adding some ideas for DIY gifts. And for those of us that aren't so crafty, or might not have the time to make your own, we have some ideas for you too! Psst…we are giving away a $50 credit to Fillmore Container to get you started on your shopping list – enter here. Happy shopping!
Fillmore's Best Sellers
We have lots of great things to choose from at Fillmore Container. Every holiday season, there are a few items that stand out as the favorites…here they are.
Water Bath Canner – Introduce someone to canning and get them the essentials.
Cherry Pitter – We love, love, love this handy tool. We even made a video about it!
Party Supplies – Oh, so many fun ways to dress up your party!
A rainbow of paper straws, sure to match any color theme.
Mason jar mugs now with a size for every occasion.
Beverage Dispensers perfect for serving a crowd.
Canning Books – A library of resources for veteran canners or newbies. Right now, we are having a SALE on our book collection! Save $3 when your $30 product order includes a book! Use code book3 at checkout.
*While supplies last.
Candle Tools – A perfect hostess gift that will keep candles burning their best.
ReCAPS – Use as a dispensing lid, for fermenting, and so many other things.
Orchard Road Jars – Sleek new jars with pretty packaging.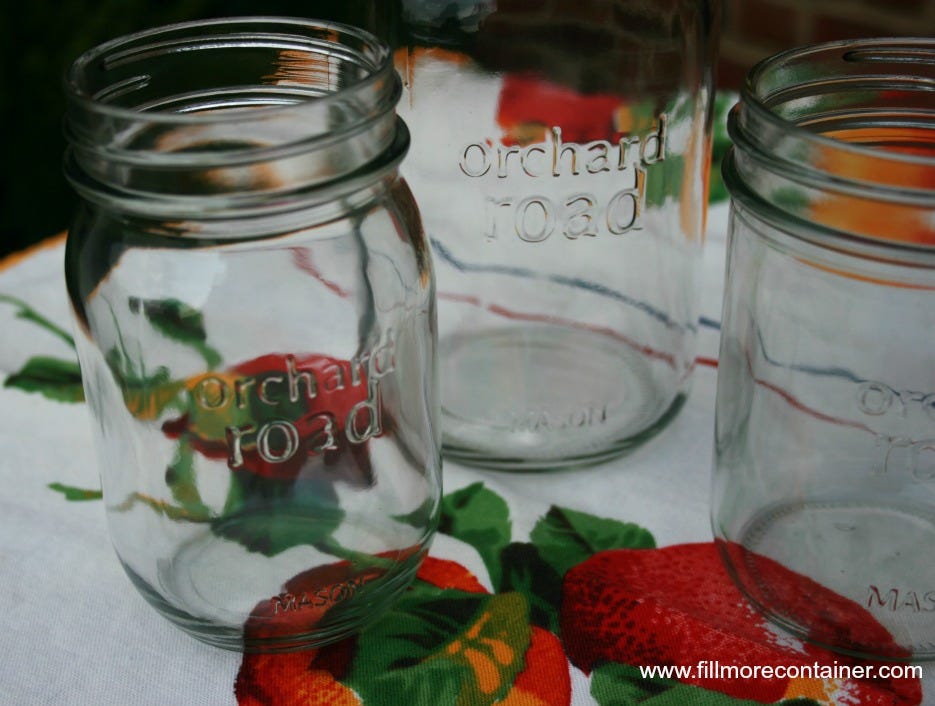 Ball's Heritage Collection – Limited edition jars in blue & green perfect for a collector!
French Square – We use them for gifting homemade goods.
JarBox – Store or tote your preserves safely, in this plastic container.
Pantry Jars – These jars are so pretty, fun to customize, and very useful.
Funnels – This might be the most useful kitchen tool you ever give someone.
Cuppows – Lots of fun new colors for sipping a drink from a jar.
BNTO – A regular guest in our packed lunches.
Fillmore's Favorite Homemade Gifts
If you are a DIY, make your own kind of gift giver, this list is for you.
Homemade Vanilla Extract
Mulled Spices
Cranberry – Rosemary Vinegar
Almond Butter Crunch
Spiced Apple Rings
Grilling Rubs
Mason Jar Lanterns
Spice Mixes
Body Scrubs & Body Butters
Pear Vanilla Jam
Mason Jar Mug Cozies
Fillmore's Favorite Gift Ideas
If you don't have the time to make your own, but still want to give something just as special, one of these ideas will delight you.
Get your Ferment on!
Turn your mason jars into fermenting machines with the right parts from Fermentools.
Wrap up your Mason jar in a cozie:
Mason Jar Mug Cozieshttps://www.fillmorecontainer.com/blog/2014/11/20/very-merry-diy-gifting-ideas-2-giveaways/
Mason Jar Sleeve
Custom made Mason Jar Cozy
Something Sweet or Spicy for the Kitchen:
Spoonable indulgence in a jar!
Fresh Batch Jams
Infused Spreads
Sunchowder's Emporium
Callicuts Spices
Born to Hula All Natural Hot Sauce
Torchbearer Sauces
Pamper your Senses:
Sweet Grass Farm, The Joyful Bath, Lantern Hill Candle Works and Farm House Fresh have whipped up some glorious products. Have you tried the Pajama Paste? If candles are your thing the Outer Banks Candle Company and GreenMarket Purveying Co. have archival styled products whose labels you won't want to rip off!
If you didn't find that perfect something here, you are sure to find something on one of our Pinterest boards.
We have some great local businesses here in Lancaster County, many of which sell our customers products. We've made a list of a few of our favorite Lancaster County crafted products and the Lancaster businesses where you can find them here. We encourage you to get out and explore your own local small businesses!