One of our favorite ways to welcome these shorter days, cold evenings and the Holidays is to make Mulled Apple Cider. Once the aroma fills our home, it suddenly feels warmer and the world is a better place! In the past, I'd simply thrown a scoop of whole cloves and a cinnamon stick, perhaps a shake of ginger or nutmeg into my kettle and sometimes an anise star. I loved it that way, but not everyone enjoys having to avoid the spicy matter as they're savoring the warmth of the flavors.
This year, we decided to make a Mulling Spice base. Why? All of the traditional flavors are there, and present in the ideal ratios. Now I just grab one jar instead of rummaging through my spice cabinet and I'm less likely to hear "Mommy, it's too spicy!" Also, we're containing the spices, so there aren't floaters to deal with as you're ladling or drinking. I've found that I don't use as many spices because they are crushed and seem to be more effective in imparting flavor. Oh, and we thought some special jars filled with this would make great gifts for teachers, neighbors, hosts or coworkers!
It's always best to start with spices that are as fresh as possible. If you are doing these for gifting, we'd recommend finding a market that carries bulk spices, as you can usually get better pricing and they may offer higher quality or Fair Trade spices. If you're a local, we would recommend Calicutts Spices or The Herb Shop at Lancaster Central Market.
The Mulling Spice Base Ratios:
3 sticks of cinnamon
½ of a whole nutmeg
¼ cup of whole cloves
¼ cup of whole allspice
We gathered our spices, some jars and my mortar & pestle. If you're feeling rather testy, you could use a hammer or the back of an ice cream scoop to take it out on your spices, but it may be difficult to contain them. We did small batches because my mortar is small. It's important to not overload your mortar or you will end up with more dust-size particles – not as nice. The goal is to break the spices…not to pulverize them, so you'll need to pay attention to your pestle placement rather than using a random crushing action.
We used the mortar & pestle to break up the allspice and clove together.
Then we crushed the nutmeg.
We broke the sticks of cinnamon to fit the jar and just placed them on the top.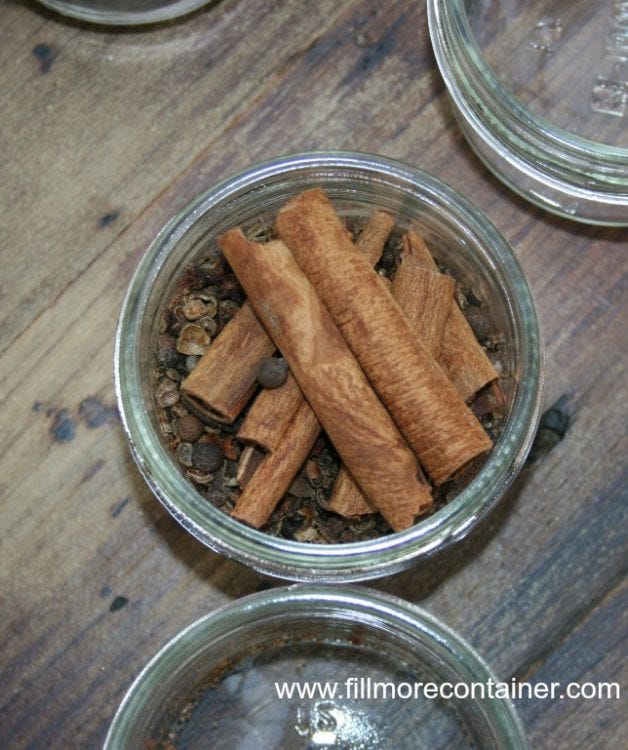 After capping the jars, they're ready to gift!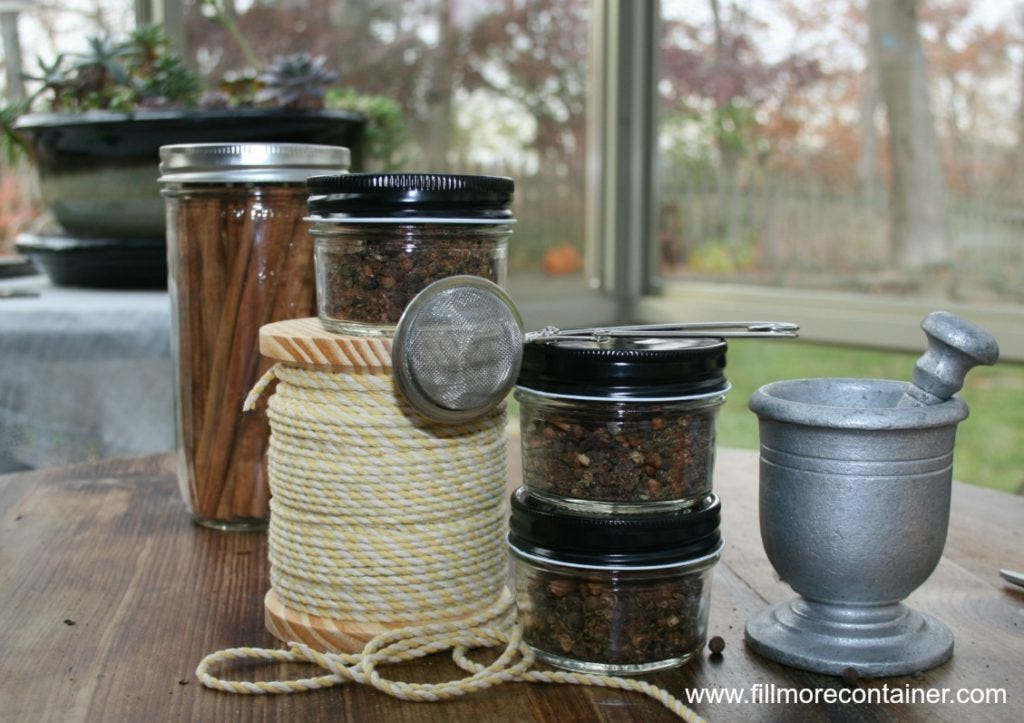 We used the 4oz jars since they're a great gift-giving size. They hold a single batch of the recipe above – and will provide enough spices to do 3 -5 gallons of cider. You could send along a spice ball, or several squares of cheese cloth and baker's twine to make it even more complete!
When we used it, I simply placed a couple of tablespoons of the mix and cinnamon pieces in some cheesecloth, bound it with bakers twine and tied it to the handle on my kettle to keep it out of the way during ladling.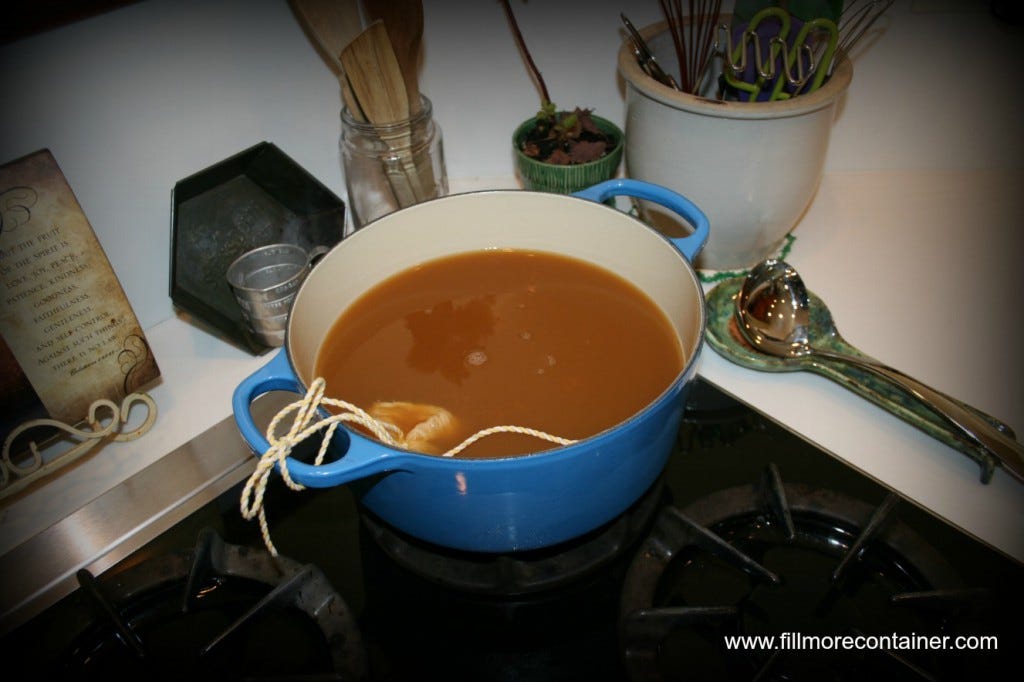 Looking for more ideas for homemade gift giving in jars? Check out our Pinterest Boards!