UPDATE: The green Ball jars featured in the post are no longer available.
We hope you are celebrating this lucky holiday with green jars, green lids, and green straws!
We started our St. Patrick's Day celebration a little early, as we shared three green pickling recipes that look great in Ball's new Heritage Collection green jars.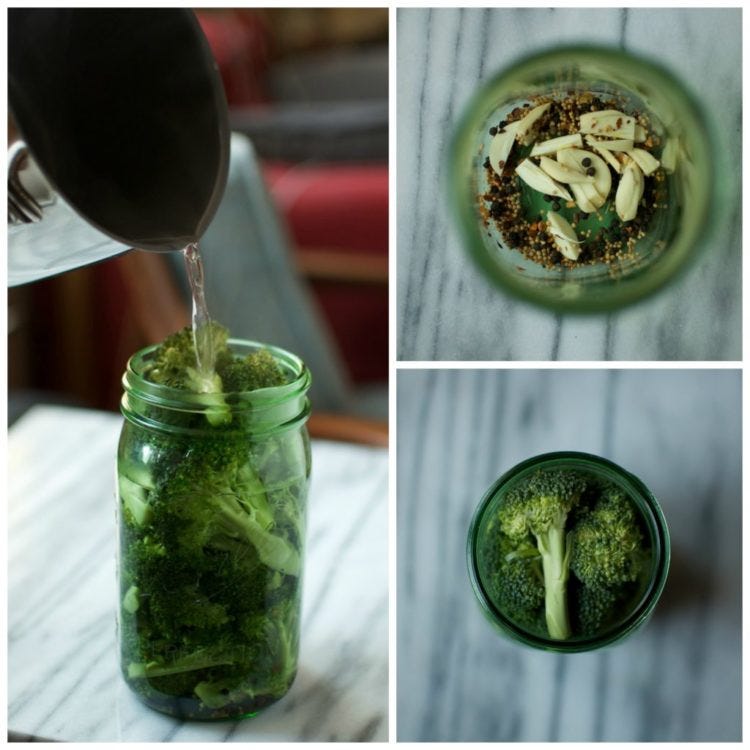 Thanks to all of you who entered our giveaway of a case of green regular mouth pint jars and wide mouth quart jars with bands and lids, and a 'Yeah, I pickled that' tea towel from The Hip Girl's Guide to Homemaking.
Congratulations to Paula B., the winner! Paula commented that she'd like to pickle okra – to see how the red okra pods look in the green jars. She is very excited about her prize! She plans to stock away some apple pie filling in the quart jars, and will use the pint jars for dilly beans, okra and cucumber pickles. She's excited to see what pickled green veggies will look like in the pretty green jars.