(Updated July 3, 2020)
A super easy quick pickling recipe from Food in Jars.
2 cups distilled white vinegar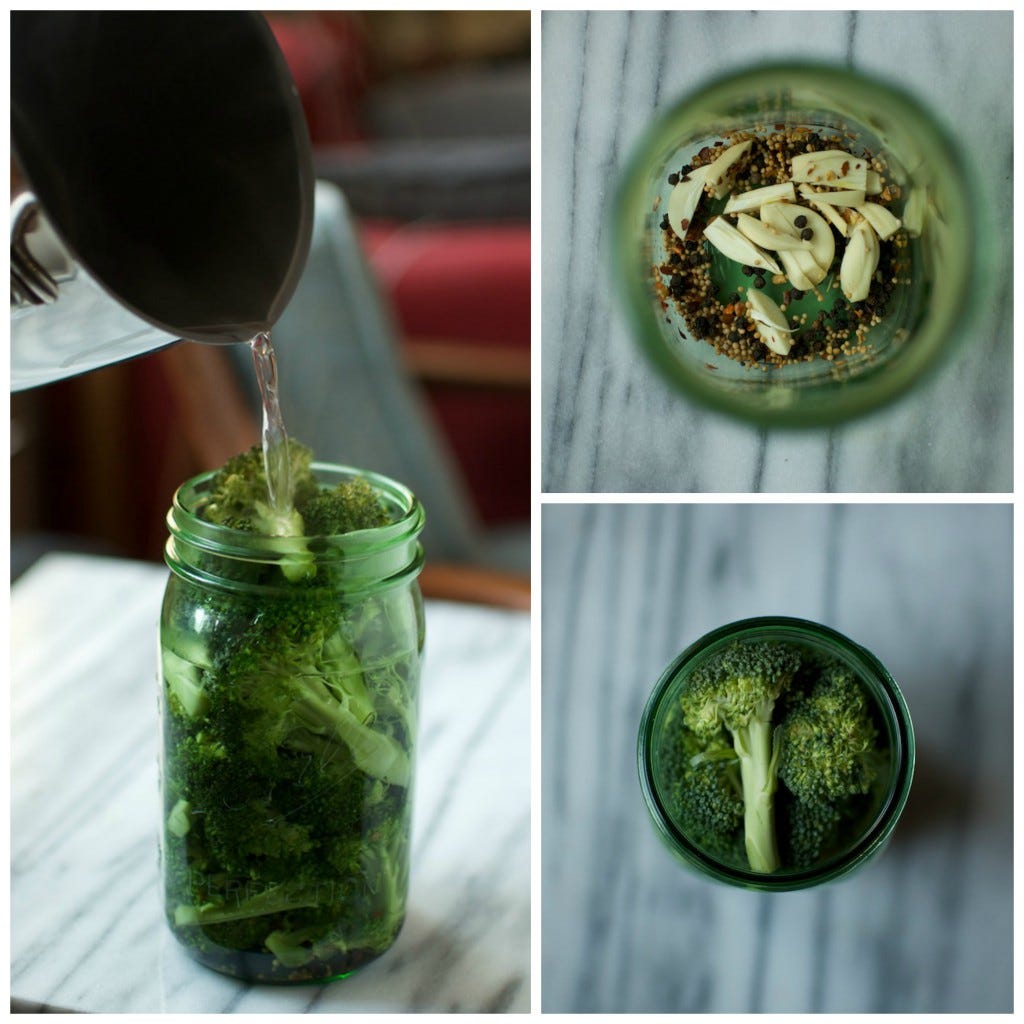 2 cups water
2 tablespoons pickling salt
4 cups broccoli florets
3-4 peeled garlic cloves
1 teaspoon mustard seeds
1 teaspoon black peppercorns
1/2 teaspoon red chili flakes
1. Combine the vinegar, water, and salt together in a saucepan and bring to a boil.
2. Put the garlic cloves, mustard seeds, peppercorns, and red chili flakes in the bottom of a quart jar and pack the broccoli florets in on top.
3. Cover the broccoli with the hot vinegar brine.
4. Cap the jar and let it cool to room temperature. Place the jar in the refrigerator and let it chill for at least 2-3 hours before serving.
Pickles will keep for 2-3 weeks.

Note: Those cool green jars are not available anymore. They were a limited edition Ball jar and are no longer being produced.