Christmas is almost here and as another year comes to a close, we want to thank you for a sharing your love of jars with us!
We've gathered a few of our favorite holiday recipes, that are sure to tempt your taste buds.
What is your favorite holiday recipe?
Winner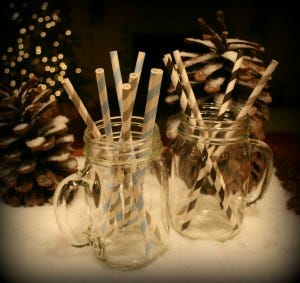 Congratulations to Georgann from Reading, PA! She won our Perfect Party Pair giveaway. She will use her new Mason Jar Handled Mugs and Paper Straws for her next girls night in get-together. Georgann will fill them with spiked hot chocolate and top them with whipped cream. Yum!