We are excited to be a part of two really great events that celebrate local food.
Thursday, October 24, 2013 – Lancaster Food Day
Sunday, October 27, 2013 – Lehigh Valley Harvest Event
Lancaster Food Day
Lancaster Food Day is part of a national celebration and movement for healthy, affordable, and sustainable food.
The goals of Lancaster Food Day are to:
Raise public awareness about Lancaster's food and health environment;
Call attention to the local resources available for enhancing community health and strengthening our local food system;
Inspire action to create a healthier and more equitable food environment for all Lancaster County residents.
This year Lancaster Food Day features a week of local foods, market tours, workshops, and more, starting on October 21st and running through October 24th. Most events take place on Food Day – Thursday, October 24th, and almost all are free.
We are pleased to be a part of the canning workshop at the Farm and Home Center. Martha & Nancy, from Penn State Cooperative Extension, will be teaching attendees how to preserve the local bounty. If you're a novice canner or a pro, there's always something new to learn. Martha & Nancy will be demoing apple canning recipes and cauliflower pickles! The workshop is from 9am – 12pm on Thursday, October 24th. Stop in and catch a free demo and enjoy some samples too!
The Lehigh Valley Harvest Event
The event, organized by the Greater Lehigh Valley chapter of Buy Fresh Buy Local and The Seed Farm, will bring together 35 Lehigh Valley area restaurants, farms, wineries, breweries, and other local food providers to showcase recipes using the freshest ingredients from Lehigh Valley's bounty. Attendees will enjoy menu items created with at least two locally grown ingredients and samples of foods grown or raised on local farms. Tastings of local wines, beer, and cider will also be served.
The event is held October 27, 2013 from 1 – 4pm at Allentown Brew Works. Tickets are available here. $25 in advance/$30 at the door.
New to the event this year is the Fillmore Container "Preserving the Harvest" canning demonstration station. Preserving the Harvest will feature canning, fermenting and preserving demonstrations by Marisa McClellan author of Food in Jars and Amanda Feifer from Phickle.
Marisa is a full-time writer, teacher, and blogger at Food in Jars and she will be jamming and pickling. She will also be signing copies of her cookbook. Amanda is a fermentation enthusiast and blogger at Phickle. She will share her passion for fermenting with a sauerkraut and kefir demo.
Here's the schedule:
1:00 pm: Marisa: Canning Pear Vanilla Jam
1:45 pm: Amanda: Fermenting Sauerkraut
1:30-2:15 pm: Food in Jars book signing
2:30 pm: Marisa: Canning Gingery Pickled Pears
3:15 pm: Amanda: Fermenting Kefir
Stop by and check out the demos and you'll also have a chance to win a couple really cool giveaways!
Plus, we've donated a few of our favorite things to the silent auction. Which would you bid on?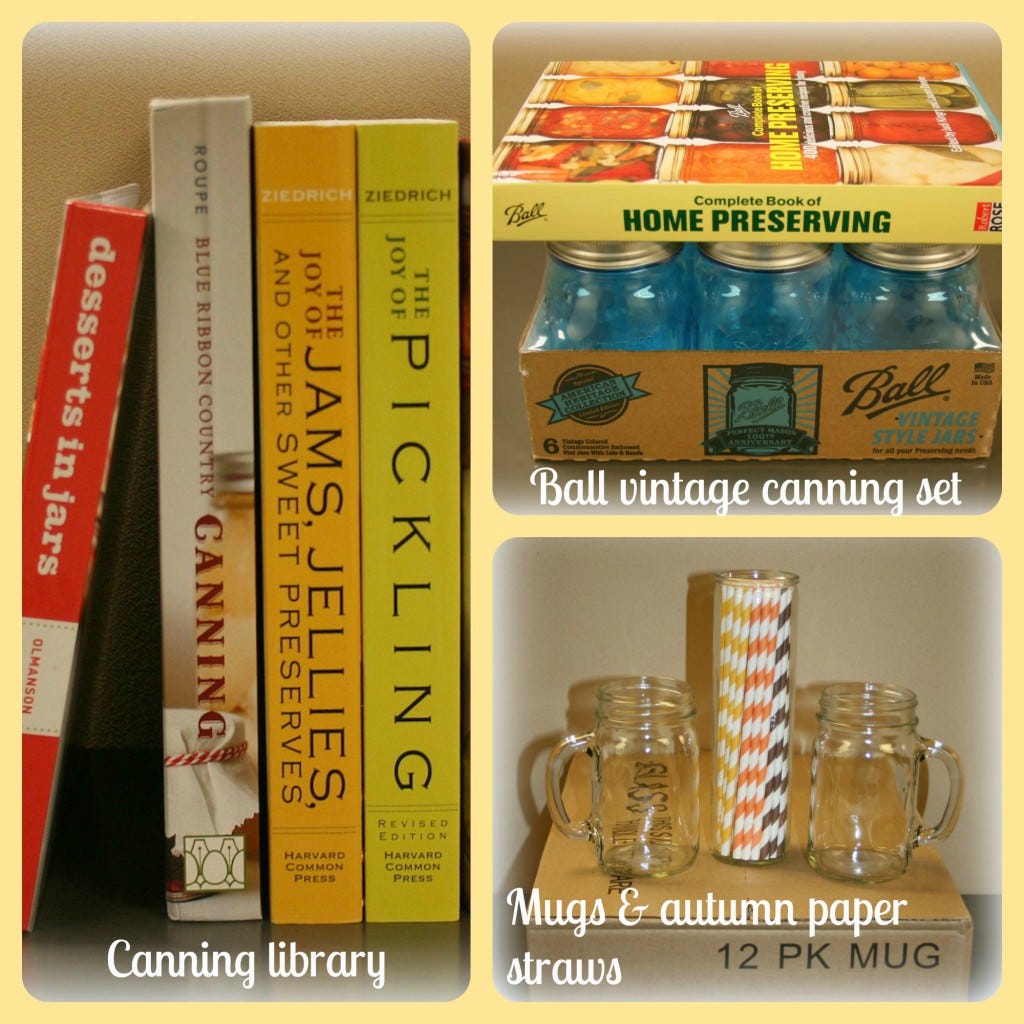 We hope to see you at one of these great events!