Many of you have been asking us which of our products are made in the USA. We know how important this is to your purchasing decision, so we added a new search feature to help you find our USA made products easily!
Simply type 'USA' in the search bar on our website and you will get a list of all USA made items. Find everything from glass containers, closures, candle wax, fragrance oil, to candle and canning accessories.
The Giveaway
In honor of our new "Made in the USA" search tool, and because we like to give stuff away! We are giving away a Fourth of July party pack. Which includes: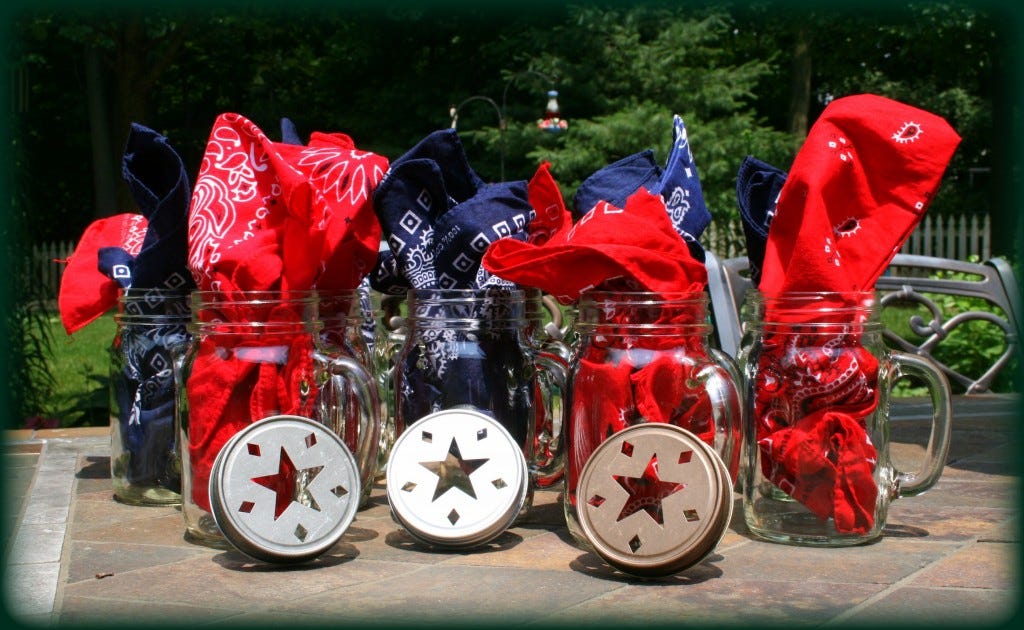 This giveaway will end on 6-27-13 – to ensure the winner has their prize in time for the Fourth of July. Don't delay, use the widget below to enter your chance to win!
The Giveaway is over but don't despair there's still time to get your own Handled Mugs and Star Lids in time for the 4th of July holiday. Just use the Shipping Estimator that's on the right side of your cart…it will provide an ETA.
For this weekend only, orders for Star Lids OR Handled Mugs (6 cases or less) placed between now (6/28/13) and Sunday (6/30/13) will be shipped Monday (7/1/13). For that ETA, you can go by the RUSH date.
Please note that we must limit this deal to orders of star lids and/or handled mugs (orders of 6 cases or less) only!!! Adding other items may delay the shipping of your order. If you desire to order other items to ship out, you will need to add the rush fee to guarantee that it ships by the site generated ETA.