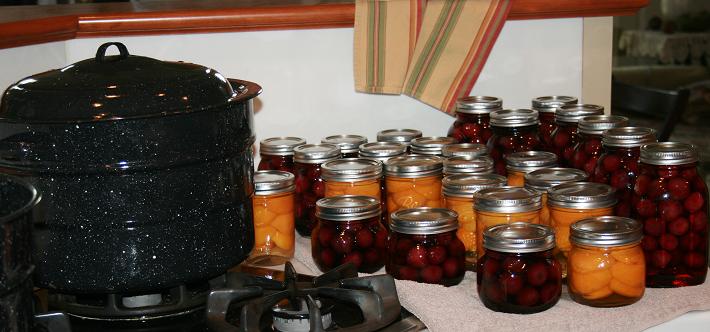 Whether you are a veteran canner, or you're new to the canning world, there is always something to learn. We've put together a few resources that we thought would inspire you to advance your canning know how.
For the beginner:
Take a class: If you are brand new to canning, we suggest you take a class to get a good grasp on canning basics. Check our

Facebook page

or contact your local Cooperative Extension office to learn about classes near you.
Attend a swap: Maybe you're only going to can one or two things this year, that's okay. Attend a

food swap

and you'll be introduced to wide assortment of jams and preserves. Your pantry will be stocked with a variety of goods and you'll come home with inspiration for what to can next year. Find one near you.
For the pro:
Try one-piece lids: If you've only canned with the traditional two-piece lids, give

one-piece li

ds

a try this year. Here's a

'how to'

from

Food in Jars.

Host a canning party: Share the magic of preserving with a dozen friends. Let's face it, pitting 40 pounds of peaches will be a lot more fun with 10 of your friends!
For both:
Buy a book: A little inspiration from some fellow canners can help you learn, grow and expand your canning knowledge. Here are a few of our favorites:
Label it: Be creative with your labeling. Check out our Label It Pinterest board for ideas on how to personalize or stylize your labels and for links to free downloads.
Consult the experts: The

National Center for Home Food Preservation

is an abundant resource for recommendations about home food preservation methods.
Make a plan: If you haven't decided what to can this year, check out our

Pinterest

boards for ideas.