The release of the New Ball Heritage Collection is coming soon! These lovely vintage style Mason jars were created to celebrate the 100 year anniversary of the first true Perfect Mason pint jar. In 1913, the Ball brothers launched the first true Perfect Mason jar, and 2013 will mark the anniversary of this iconic jar.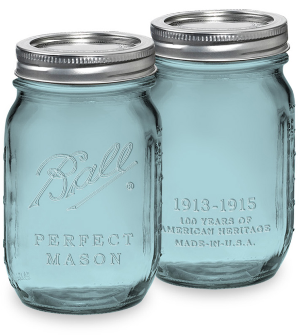 The heritage jars are tinted with the antique blue of the original Perfect Mason jar. The Ball logo is embossed on the front with the 100 year anniversary dates embossed on the back of the glass jar. The pint jars are packaged in a vintage style tray carton, which holds 6 regular mouth jars with bands and lids.
Ball tell us that this is the first in a line of upcoming limited edition jars, perfect for home canning, or as a coveted collector's item.
The excitement around this anniversary has inspired us to showcase a few of our favorite Perfect Mason vintage jars. Check out more vintage jars in action on our Pinterest board Vintage Mason Appeal.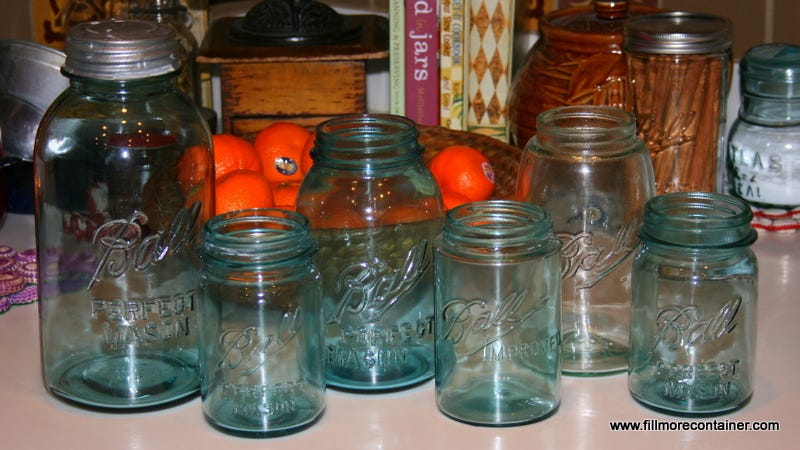 The limited edition New Ball Heritage Collection will be available for purchase from Fillmore Container in March. Just search our website by product name Ball Regular Mouth Vintage Blue 16 oz, J69000 or by the search term Vintage Ball.