You have to admit, lemons are just lovely. They add pizzazz to any dish, they are beautiful as a centerpiece, they can liven up your water, and they are just plain pretty. One of our favorite things to do with lemons is to make curd.
Lemon curd is creamy & smooth with just the right amount of a lemon bite. It is a perfect addition to your morning scone and it is sure to brighten up any cold January morning.
Ingredients

4 eggs
2 cups sugar
pinch of salt
¼ cup butter (cut into 1 inch pieces)
½ cup fresh lemon juice (2-3 lemons)
2 tablespoons lemon zest
Beat eggs, sugar, and salt. Stir in butter, lemon juice and lemon zest. Cook over medium heat, stirring frequently until thick – about 30 minutes.
Let it cool for about 10 minutes and pour into jars.
We used 8 oz. widemouth jars. Lid the jars and refrigerate so curd can set. This recipe should make about two cups or two jars of lemon curd.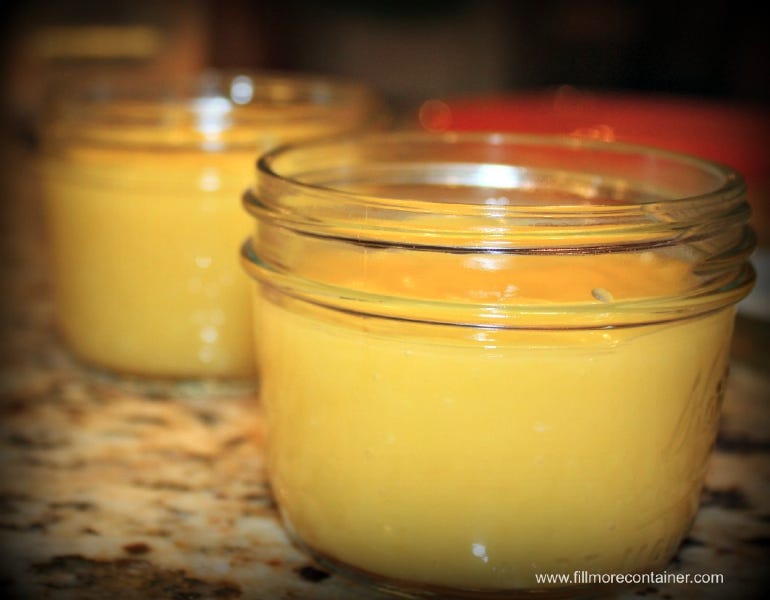 What baked goods do you enjoy with a little lemon curd?